Never Enough
November 23, 2009
Tight shirts with a tight stomach and tight pants with small legs. Thin is beautiful. But, I can't seem to look in the mirror and be happy with what I see. Its all fat and extra pounds that I don't need. I want to be beautful but I'm ugly. I'm too fat.
Throughout the day, I pretend like everythings okay. I try to avoid food as much as possible. By the end of the day I'm back on my knees, touching the cold tile floor & staring at my toilet .
Thinking to myself..this is what I need to do to be happy again. After I throw up, I go to the gym. I need to be perfect, I need to be like those girls, the girls who are beautiful and thin. But I never seem to get there. I'm always too fat. I know its wrong to throw up-but I will do whatever it takes. I need someone to save me..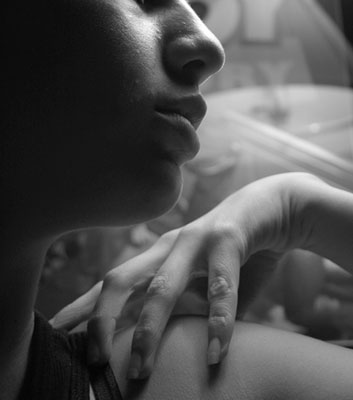 © Rebecca B., Santa Clara, CA