Two Years Old and Holding
October 24, 2009
"Cake." Alice points to the birthday cake and then to herself, and proceeds to repeat--for the sixth time--"Cake."
"Okay, honey, you're going to have to wait while Mommy cuts it," Alice's mother says, frazzled but happy for her daughter's birthday.
"No, Alice wants cake now!" Alice kicks and shouts, and begins to cry. Her mother rushes over and begins hush her, soothe her. "It's okay sweetie, Mommy's here."
The whining stops and finally the cake is served. Chocolate with butter cream icing, Alice's long-time favorite.
As soon as Alice's mother sits the plate in front of Alice, Alice leans forward and puts her face right in the cake. "Look mommy," she giggles. "Look what i did!"
Her mother sighs, but smiles, her eyes softening.
"Oh Alice! Always my silly girl."
Alice coos at this, babbles nonsense.
Presents are opened, songs are sung. Time for goodbyes. Alice's mother is exhausted, but has grown used to the birthday parties. She thanks the guests, and sits down on the couch, her old bones aching.
"Bye Alice," the last guest says, waving to Alice and her mom. "Happy 37th birthday."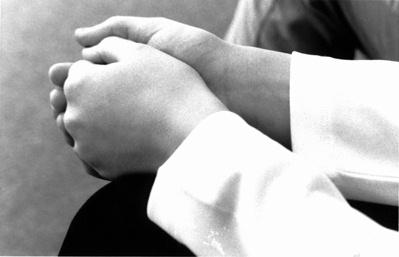 © Sarah G., Greensboro, VT