No Place Like Home
November 10, 2009
My cat stretched and yawned sleepily in front of the fireplace as mom brought in a kettle of piping hot spiced apple cider on the frigid December night. My brothers and I all took a cup and felt the warmth as we sipped and talked about past times. We laughed and basked in the warmth of our family and I realized how fortunate I was to be with them on this night. As we sat and talked, my parents began to serve the holiday feast. It was our annual family Christmas dinner and it had never been so lavishly prepared. It was the most amazing thing my little nine- year-old eyes had ever seen.
As my family sat down at the table, my father blessed the food. I sat there with my eyes tightly shut and I thanked God with all my heart for all the blessings he had bestowed on my family. Life was just going perfect. The food that sat before me was surreal. The smells of the food made my senses tingle with every breath I took. The visual I saw that night on the table surpassed everything that I had once thought was beautiful.
The succulent turkey was decorated and looked fantastic. The dressing and mashed potatoes were smothered in gravy and I could see the steam rising off them. I watched the butter on the rolls melt and make a perfect coating. Then, as I surveyed the table, I saw the brilliant cranberry sauce, my favorite of all the foods. Next, was the pumpkin pie. Its brown crust was flakey and perfectly prepared. The whipped cream was melting and running down the toasty pie. I filled my plate to the brim and stabbed my fork into the juicy turkey. Every bite I took exploded in my mouth with flavor. We ate, talked and reminisced.
After our stomachs were full and our hearts were satisfied, we all went into the living room to open the gifts under our tree. There were presents of all colors, sizes, and shapes piled under the tree and spilling on the living room floor. I wondered how many of those were mine.
As everyone gathered around the tree, I reached and wiped the fog of my breath off the window. Someone in the house closed the curtains—this was not my life at all. I turned away and looked out onto the snow covered streets that were my home. As I walked away I remembered my mother and the Christmases she made so joyous. Christmases that would never be again since her death.
I wiped the tears from my face and walked into the dark night.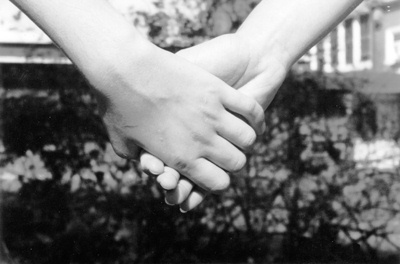 © Lauren G. Pompton Plains, NJ