Can I Buy Postcards in Heaven?
November 2, 2009
"Dear Matthew,
By the time this letter reaches you, I'm not sure what will have become of me.
It's funny that I should remember the first time I saw you: in 3rd grade, our teacher asked us to choose a partner for a lab activity. The whole class scrambled quickly to choose the person they wanted: their best friend, sidekick or sibling. Of course, that day, your sibling was absent, and I was the only person without a partner. When you told Ms. Abbot that Lisa had a dentist's appointment, she pointed to me, and much to your horror, suggested that I be your partner! You took one glance at me, made a face, and ran out of the room crying. We were enemies back then. Who would've thought years later, we'd be in medical school together, pursuing the same doctorate, eh?
Looking back on my life, I can see that I've lived a fairly boring, and somewhat tragic one. I've never been the kind of person who simply commands attention wherever they go; and I'm not the kind of person who'll be missed when I leave. But being in this hospital, this chilly and overly sterile place makes me regret not having done the things I'd secretly hoped to do someday: skydive, travel to Australia – even dye my hair green.
I'm telling you, I feel so pathetic these days sitting around here feeling sorry for myself. I'm hooked up to a bunch of machines whose functions I'm barely aware of, with needles stuck so far up my arm that I can barely move my fingers. I even have to ask a nurse to take me to the bathroom so she that can hold me over the bowl. Any last shred of dignity I had left has long since packed its bags and moved on.
Which leads me to why I'm writing this. This letter, in effect, is my last will and testament. I don't have any siblings to leave my possessions to, or any pets to request that you take care of, and I'm not asking you to say goodbye to any relatives. At the bottom of this letter, I'm leaving my bank account number. I want you –- only you -- to withdraw everything in that account, and use it to research my disease so that no one else has to die like this, and no one else has to suffer the way I have.
You've had so much good fortune in your life that you probably can't even begin to comprehend what's been living inside me. This sickness chose me to be its victim, and I've suffered in its clutches for the 28 years that I've been on this Earth. It's important to note that my life isn't much different from yours. I was born into a two-parent household, with everything I could ever ask for. Just like you. For years I found myself wondering what was so different about the two of us. I was born with two eyes just like you. Two ears, just like you. One mouth, one soul, and one mind: just like you. I find myself questioning why was I the one to get this disease and not you. What did I do so wrong that these rogue cells in my body began to multiply so uncontrollably? I bet you a million dollars no one can answer that question.
This world is a twisted world we live in. The phrase "fortune favors the brave" is a rotten lie. I was brave that day when the doctor told me that I had 2 months to live. I was brave when I went into that machine for the first time; when they x-rayed my brain and didn't find anything normal in there. And did fortune even think to favor me? No, instead, her good old friend Death looked me right in the eyes and said: "Welcome home."
These last few months, you might have noticed that I wasn't in class a lot when I was physically able to go to class. That's because the hospital insisted that I see a therapist because they thought I was suicidal. It's nice that they cared and all, but it's obvious they didn't know me. Suicide is a coward's way of dealing with hardship. And I am no coward. I have to laugh now, but when Dr. Gale asked me if I had any friends, I couldn't think of anyone except you. That's why, as I'm lying on this hospital bed, it's easier for me to let go. I don't feel such the heavy guilt that one usually does, of leaving the ones you love behind. I know it's selfish of me to say something like that, but please don't misunderstand me.
Anyway, the nurse is telling me that I should try and go to sleep now. As if sleep can help me in any way. One day, I'll write you a postcard. I wonder if heaven has "express mail"…
Love,
Your fiancée, best friend and study buddy, Cassandra Williams."
I folded the letter carefully back in its envelope, blinking as a rebel tear marched down my face. I picked up the glass of water hidden inside the podium, swallowed and gulped back the militia of tears lurking behind my eyes. I looked up, out over the sea of faces dressed in white coats and began my speech once more.
"And that, fellow doctors, is the reason why I'm starting the Cassandra Williams research facility and non-profit organization. With your help, people with this disease will no longer have to die; families will be kept whole again and friends won't lose friends. Anything you can donate will count. Thank you."
As soon as I finished speaking, I was greeted with a cacophony of excited reporters and the incessant flashing of cameras. I hurried backstage in order to escape the madness. Back there, it was a different story. It was dark, and quiet and exactly the kind of place I needed to be in order to organize my emotions.
"Bravo! You did brilliantly." My eyes jolted open, and saw that someone was standing right beside me, clapping. I jumped away a little in surprise and flicked on the light switch behind my head.
"Oh, Lisa! You scared me. Thank you." I smiled politely, and tried to skirt around her. I just wanted to be alone for a little while. "You can go home now. Take tomorrow off too."
"Thanks, but no thanks, Doctor! I want to be here every step of the way." She beamed up at me. "Oh, you have mail. Here." She remembered, reaching into her pocket, and handing me a small rectangular envelope. "Don't open it until I leave, please." She said with a knowing smile. With that, she turned, and walked away.
"Drive safely now." I called after her, tearing open the envelope.
"I will."
I let out a small gasp at the envelope's contents. It was a postcard. The picture was of Cassandra and I in 5th grade, playing on the swing set by my old house. On the back, two words. "Thank you."

I couldn't stop the tears that time.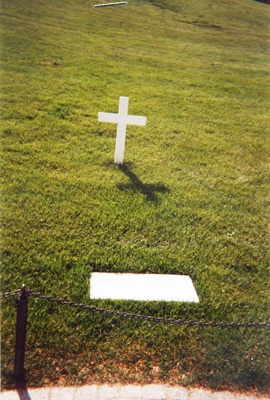 © Whitney T., Glenpool, OK