3 Days
November 2, 2009
My name is Elizabeth Andrews. I am 15 years old and I have pancreatic cancer. Today the doctor told me that I have about 3 days left to live. I struggled with cancer for a long time, but I've always had people there to help me. You find out who your real friends are during times like these. I'm not here to talk about cancer, though. I want to share my last 3 days with you. I want to tell you my story.

Today is day 1 of my last 72 hours. I was just thinking about my trip to Europe 12 years ago, when I was 3. My plane back to America was cancelled, so my family and I were stuck in Paris overnight until we could hop on a different flight. We didn't want to stay at the airport, so we hailed a taxi to drive us to a nearby hotel. I was exhausted, and I could feel my eyelids becoming heavy. Just as the lashes on my eyes touched, we drove past the Eiffel Tower, all lit up against the dark starry night sky of Paris. I remember wishing that I would remember the moment forever, I never wanted to lose that picture. That is my earliest memory. I though I would share it with you now, so you can keep the memory safe for me when I go.

Today is day 2 of my 3 days. My Grandma came to visit me today. Even though I have no hair and I am strapped to all these IVs, she didn't cry. She stayed strong, just like she always is and always will be. She is obsessed with the concept of cameras, picture, and photo albums. There is no empty wall in her house. This is why I wasn't surprised when she brought all of her scrapbooks to the hospital today. She said "I know you always used to complain about taking pictures, but I always knew that someday you would be grateful.: There were pictures of me flying a kite with my Grandpa, swimming in the pool with my cousins, laughing at various holiday parties. They were all nice to see again, but there was one photograph in particular that really tugged at my heartstrings. It was taken by my Grandma as a joke, but it turned out to be one of the best pictures ever taken. It was me cooking in her kitchen when I was 7, using a rolling pin to try to flatten the dough. I had flour all of my face and in my hair, but none of that mattered to me. At that moment, I was having the time of my life. That was the real me, although I only lasted for a split second. I regret not showing my true self more often, but I always thought that I had nothing to lose. Now that I know what is coming for me, I'm sorry that I don't have more time left.

Today is my last day. I can tell that I don't have much time left, I can hear my heart monitor starting to beep less and slow down. I'm not afraid. I will stay brave as long as I know that you will remember me. Please remember me for those split seconds of myself. Remember me for the little girl who used to think boys had cooties and that animals can talk. I'm going to leave now, I'm very tired. Promise me you won't be sad, you've done everything you could do. Everything is worth it in the end.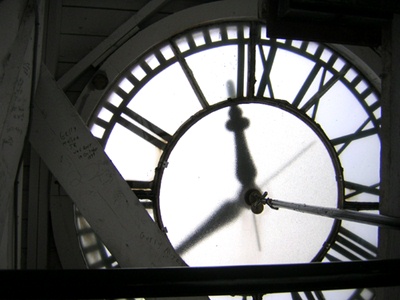 © Tatyana Z., Norwood, MA