Failure
November 5, 2009
Every time Sophie Enlow angrily chaffed her worn eraser across the paper, my heart tore open a little more. Sophie was a good kid. Most children that have to come in on Tuesday mornings are troublemakers. Rebels. They are the reason I gnash my teeth at night. Not Sophie. She was so determined, so trusting when I had told her that I would do whatever I could to make her comprehend.
I can't help her, I realized as a glassy tear formed in the corner of her dark eyes. I had tried everything. I had spent more time with Sophie than any other student in the whole sixth grade. But my efforts were futile. Grammar, spelling, reading… it was all just gibberish before her frustrated mind.
It's not that Sophie was stupid. In fact, I believed, hoped, that in a few years she would be one of the brightest in her class. It's not her fault that she was never in one place long enough to be in any school for more than a month or so.
Sophie was a foster child, both her parents were dead, buried somewhere in Italy. She had been moved to the states to live with her mother's sister. I never pressed her for details, but she had revealed to me one somber morning that her aunt had been shot right in front of young Sophie's eyes.
"She was so cold… lying there that night. I didn't know what to do." Sophie stated calmly, much too composed for a traumatized twelve-year-old. I was no shrink, just an elementary school Language Arts teacher, and was secretly grateful that she had never broken into tears in front of me.
The egg timer on my desk rang out, it's boisterous noise cutting through the thick tension and agitation that was rolling off Sophie. I sighed and ran a hand through my crop of thick hair. I prayed.
"Sophie… the time is up. Are you finished?" I knew the answer before I asked.
She didn't meet my eyes like she did whenever kids teased her for being "dumb". She shook her head slowly, stiffly. And then, in a movement so fast she jerked her head up, her black eyes meeting mine.
I was paralyzed, pinned to my seat by the defeat and anguish in her stare. She held me there for who knows how long. I couldn't breathe and felt my face start to flush.
Sophie said nothing. She rose from her chair, each limb lifting her weight as if it could topple at any moment. A shaking hand placed the incomplete assessment atop my laptop.
"Sophie?" I ventured caustiously,"Are… you alright?"
Silence.
"I mean, there's always next year honey. We'll make it we will!"
The lie twisted from my stomach to my mouth. My lips curled around it before I could realize how untrue it was. How unfair it was to make Sophie hope again. I felt lightheaded.
"No. We won't." She stated, not letting any of the passionate emotions streaming across her face like a movie seep through to her words.
I was suddenly filled with the urgent desire to wrap my arms around the poor girl. How could she stand it? My life was standard, easy. I had two loving sisters and a cute baby boy who giggled when I kissed his cheek. Sophie had no one. I tried to be there for her, but I let her down.
"I failed."
Rage pounded through my mind, rousing me from the pity phase. Hearing those words from Sophie's mouth was… wrong, Purely wrong. She had not failed. She had tried and studied and worked until she was numb with exhaustion. She was anything but a failure!
"No Sophie! No! It is I who has failed you!" I was flustered and grabbed the edge of my desk to steady myself. She shrugged, not wishing to argue.
She stood in front of me for a few minutes until a car horn blared from outside the building. Sophie's guardian had come.
The last words Sophie Enlow ever muttered to me will forever echo through my mind and haunt my memories. Two words that meant so much.
"Thank you."
It was not sarcastic or melancholy. It was honest and truthful and wholly grateful. She couldn't have said anything more precious. It tore me in half and held me together.
I never saw Sophie again. She had moved on, a new family. A new town. A new chance.
I sobbed a couple times for Sophie. But I had other students to attend to and couldn't spend my energy on crying for a girl who was gone. Even so, I would think about her whenever I was teaching or helping a student.
It was taking to great of a toll on me and my emotional health. Whenever a child had even a slight misunderstanding I would come this close to breaking down. I didn't understand myself.
At the end of the school year, I resigned as a teacher. I didn't like who I was teaching anymore. I felt more at ease after I quit. I could begin to forgive myself, heal.
A new job. A new start. A new chance.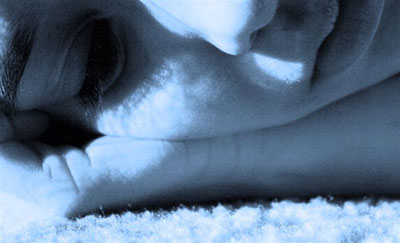 © Paula B., Katy, TX