Trapped
October 12, 2009
Trapped! That's all I could think about when I saw the dogs in cages. They looked around at me, hopping I would be the one to take them home.
"Jane," my mother called to me. She looked at me with her big brown eyes behind her eighty's glasses. Her hair was falling out of her bun that she placed on the top of her head like Major Houlihan from M*A*S*H. She looked at me from around ten cages down. "I have to go next door, sweetie. It will only be for a minute. Stay here and make your dissuasion. Love you."
Before I could even answer, her expensive phone was to her ear and she walked out.
This was my life. Trapped. My father worked, my sister worked or was with friends, and my friends were always doing something somewhere else. This left me on my own at home with the television as my only friend. I have seen all the current shows of Degrassi and all the movies my family owns at least three times. My homework is always dune before eight.
Yes, my life is boring. When I got my license I was told to drive into town on my mothers off days to get something for her. My dad would tell me to get ice cream that we would eat. My sister was happy so I could drive myself around. Such freedom I have.
I knelt beside a small dog. It looked like a Chihuahua. The eyes of this dog told me the whole story. Wondering around by herself while nobody paid any attention to her. Something wrong with her and everyone else has problems that made hers not so bad.
I stopped to think if that was just me. My whole life I tried not to be selfish. Putting myself last and all I got in return was yelled at. My friends started to worry about me but I turned it to them. I was never one to talk about my feelings. When I did talk to someone they always told me what was wrong with their life. I just gave up.
I moved away from the Chihuahua to an old poodle. His hair was not like what you see in the movies. It was a mess with pieces of plants stuck in it.
"He just came in," one of the workers told me. He was a bigger man with a beard and glasses that seemed to be smooched by his cheeks. "Police man found him in an abandoned home. The people who owned it just left everything and left."
"Wow," that was all I could saw quietly. I started my walk along the cages again. I stopped in front of a pug. She couldn't have been all but a few weeks old. Her small noise all squished and cute looking. I stopped and looked at her. The man came behind me. "How old is she?"

"Just old enough to be away from her mom," he said. "Another police find. This pug was found in a bag with her brothers and sister. They all survived but the mother didn't."
The face told me everything. I have seen faces like it on the TV with sponsoring a child. Family gone and they are all on their own.
Like me, in a way.
My family kind of left me to fend with myself. I feel abandoned by them so many times it's all I feel. My sister will be gone in a few weeks for collage and it will just be mom, dad, and me. Sometimes it's not a good combo. Mom and dad will fight or talk about money and I try to help only to get a lecture.
"Can I take her home," I asked the man.
He smiled and took out his keys. Once the pug saw him unlocking her cage, she went crazy. It was so cute to watch and I knew that I did that. The man took her out of the cage and set her in my arms. I was so happy and petted the newly found dog of mine.
"Jane," My mother called. She walked into the jail room and saw me with my new friend. "Don't you want one older?"
My face dropped the smile it was wearing. It was my choice but she needed to have an opinion about it. Like all of my opinion. I was mad at her in the inside but tried not to show it on the outside.
"What's wrong with this one?" I asked.
"You will have to house train it," my mother said.
"And it will live longer," I said. "This one is perfect, mom. I want to take her home with me."
"Okay," My mom said. "It's your choice."
My mother paid for my pug, Julia, and we left for the pet store. I got to take Julia inside and find a collar for her as well as food and a dish. With my own money I got to pick out a toy that she was playing with in the store.
My sister and dad were happy to meet Julia. I almost laughed when she showed everyone that she wasn't house trained and peed on my mom's carpet. Of course I had to clean it up but I told Julia good dog.
Julia and I went to bed later that night. I couldn't believe I would have a friend at home that would be around when I needed her. The thought alone was enough to let me fall asleep when I hit my pillow.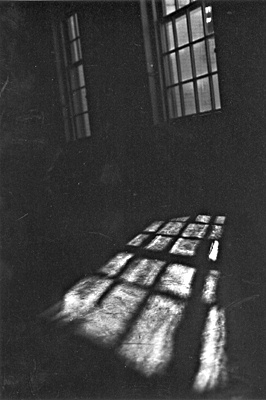 © Mary A., Fullerton, CA