You've Got My Sympathy but, I've Got You
October 17, 2009
There you were, gorgeous just like they said you'd be. They said you'd given up on love, but that you wanted it. To fall in love, I mean. I didn't know you.
But when I saw you up there on the small stage at the back of the coffee house, sweating and screaming and singing and laying what I could only assume were your emotions out on the table, I was smitten. I could see myself kissing you, ruffling your already tousled strawberry-blonde hair. So I suppose it was just self-fulfilling prophecy when at the Halloween party you took my hand and led me like a child to one of the unoccupied rooms.
"Ssshhh, it's a secret that we're here," you whispered loudly.
I was dressed like Minnie Mouse.
You were dressed like a fifties greaser.
"I have a real secret for you,"
you said, slightly slurring. Even though you were drunk and I was drunk and my head was swimming and my vision was blurred, I focused. I was determined to remember every minute detail of the scene, because I had predicted it and I knew what was coming.
"My secret is. . ." you leaned in conspiratorially and I could smell the sweet and sour Jack and Coke on your breath and I was practically peeing my pants with the anticipation.
"I like you,"
Then you kissed me like something out of a movie, only better, then you stopped. Then you threw up.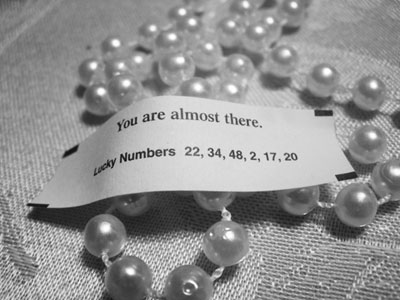 © Elizabeth E., Elmhurst , NY