Known, Not Seen
October 17, 2009
You were always the shadow around the corner. The one that remained untouched by the meaningless mingles of the day. You had a calm, quietness about you. In the way you spoke and the way you moved. It was like you didn't want to be seen, yet you always made sure people would know you were there. A mark on every wall. J.K was here. Someday people will wonder who J.K is. Was. But they will never have seen you. Isn't that what you always dreamed for?

You said one day, a rainy day in the middle of October, that you wanted to be known, not seen.


"Is that possible?"


That slow nod said that, yes, it was. You were going to prove it.

You made your life into a book about a one-track minded girl who lived in Minnesota named Jessika Karr. She had a best friend named Amy, and a twin brother named Jeremy. Her dad was a producer and her mom was a writer for a magazine. And she wanted to be known, not seen.

On the last day of school that year, I went up to her locker. It was the one with J.K painted on the front in red.


"Sad to be leaving?"


She turned to me, a slight incline of the head. She smiled, closing her eyes. Breathe in, breathe out. Eyes open, she faced me.


"I've made my mark."


"How?" I was confused. Has she?


"I am known, but never seen."


And she left.


All my life I've wondered about Jessika Karr. Where did she go after high school? College? Term abroad? Or maybe she went back to not being seen. But she was known. The book about her life was published at the end of senior year. Everyone in the student body read it, no one had ever seen a Jessika Karr in their life. Because, as I learned later, Jessika Karr did not exist. I'll never know her real name. But while Jessika Karr may be a fable, she got one thing right:


She made her mark.


She was known, but never seen.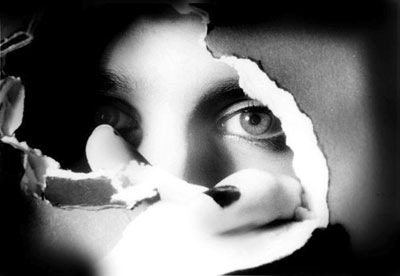 © Tabatha B., Peoria, IL