When I Say Forever, Girl, I Mean It
October 14, 2009
"Girl, when I say forever, I mean for ever!" A pretty girl with dark brown hair said, stubbing out a stranger's cigarette with the toe of her black boot. She gripped her best friend's hand tightly and squeezed. Her best friend, a short girl with curly blonde hair and deep green eyes, squeezed back. "You ain't ever getting rid of me b**ch." Both girls laughed, navigating the city streets nimbly through the crowds.

"Well I just worried, you know, with everything going on, all this college crap, it made me a little," she paused, searching for the right word, "nervous." She sighed, "Brooke, promise we're forever."

"Sophie, of course. We've made it this far, might as well stay bffs till we die. Then it's really forever!" Brooke giggled. They'd been friends for the past 15 years of their lives, since they were 2 in nursery school, and they weren't about to give it up.

"But, what if we go to college apart?" Sophie chewed on the nail of her right index finger. They stopped at a crosswalk.

"Look, Soph, it's not like we're in the stone age, we can email, we can Facebook, we can videochat. We'll still be best friends! We'll still talk every day." She intertwined their pinkies, "I promise." Sophie smiled again, pulling her friend across the street. The two Brooklyn girls sprinted across the street and down the block towards Central Park. They hopped the wall and whooped with delight at being seniors, finally seniors, applying to college and going to get away, far far away, from all their problems.

And no matter how far they went, they would still be best friend Brooklyn girls at heart.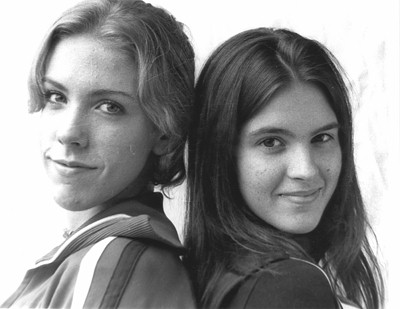 © Lara C., Norwalk, CT