My Dwelling Place (Part 1)
October 2, 2009
Sound asleep, I was oblivious of the action taking place right outside my window and just below me of the five-story, Victorian home. We had only been the owners that house for about six months by then, in the small, scarcely populated city Rye, Colorado. My father's Air Force base had recently been relocated to that area, but I was beginning to find my new surroundings not as foreign. Even then, I had made very few friends, except for Tina who lived just a few blocks down on the one-way street where your next-door neighbor brought you banana bread and muffins on your first day in the neighborhood and greeted you with a sincere, welcoming smile, restoring your confidence that you have been found acceptable in the eyes of those in the city, if you could call it that. It was more like a town, however. There were the weekly newspapers informing the residents on who was at the movies with whom the night before, and the shop owners who knew every one of their customers personally greeting them with a "Hey buddy, how's the family?". Nevertheless, I was beginning to grow fond of this. I loved feeling so safe in the town. Nothing harmful or dangerous every occurred in Rye, except maybe those small squabbles between the town mayor and an unsatisfied citizen complaining of a parked car in front of their home, blocking their driveway. However, my feelings suddenly changed the night my world was flipped up-side down.
At only fifteen, thoughts of something off schedule from my normal routine rarely crossed my mind. Being the only child, I was considered a spoiled brat, receiving anything and everything requested. Things usually ran quite smoothly in my opinion, so I was justified never anticipating anything of contradictory towards the usual. Nevertheless, my tranquil, satisfying night of sleep had then been disturbed. I awoke suddenly to find a series bright, shining lights flashing right outside my window. Still half asleep and confused with a mind racing as fast as it could possibly go, I jumped out of my mahogany twin bed that I had just received a few months prior for my birthday, and peeked through my dusty blinds, discovering an ambulance and several fire trucks with unfamiliar people rushing in and out of the mansion through the thick foggy air of the chilled early morning. Perplexed, for how the piercing sirens were not successful at waking me was beyond my thinking span, I began to wonder what this commotion was centered around. As I sped down the winding staircase and scampered into the living room, I hoped for the best encountering the army of paramedics and family members swarming the living room, but I was depressingly let down.
My heart sank as I watched one of the most important women in my life being lifted onto the red and blue stretcher. I flew to my mother, pressuring her with repetitive questions. I was told that my eighty-eight year old grandmother, Carolyn Adams, awoke at around 3AM, incapable of any motion. She complained of chronic throbbing in her legs, unaware of her blood-stained face as she yelled for her son, Michael Adams, also my father. Hearing this made my heart, I swear, skip a few beats as I stood there, startled and terrified. Finally, regaining myself and its sanity, I took the initiative to start packing my grandmother's things for the hospital. I felt it was important to assist when my dear friend was in trouble, for I was confident she would do the same for me, if not more.
As my family and I arrived at the hospital directly following the ambulance's arrival, we walked into the waiting room, and were lead from there to the ICU where grandma was to be taken. I seated myself on a beat up, green leather chair with wooden legs, obviously stolen of their elegance. Attempting to distract myself from the present for just a moment or so, I grabbed an ELLE magazine from that past week off the table beside me, but that did not seem to steal my attention quite enough. So I took a couple trips back and forth from the vending machines with snacks and diet sodas for my family and me, which was successful at distracting me. I wanted to be able to set my thoughts on something else for a while, yet grandma was always in my mind somewhere.
After about an hour or so of waiting and waiting, a woman came in and requested to speak with my dad. "I'm sorry we made you wait this long Mr. Adams, but thank you for your patience. The bleeding has stopped, and your mother said that her knees are feeling much better, now that we gave her some pain killers. However, although one elbow is practically back to normal as far as the swelling and aching goes, her left elbow is not only bruised, but now locked. The doctors are going to try to figure out the problem A.S.A.P. They have narrowed it down to a few things, but in order to finalize, we may need to take some more extensive blood tests.", humbly explained Dr. Williams. "Whatever it takes doctor." Within two weeks of signing different papers, and performing several more blood tests, a diagnosis was discovered.
From the night my grandmother was rushed to the ICU, to the day the doctors found a diagnosis, I, Krista Adams had prayed and prayed to my God, whom I, like a desperate child with its devoted father, put my trust in whole-heartedly through that time. However, arriving home from school two-and-a half weeks later, I began to release my grasp on my Lord. As soon as I took one step into the living room where the rest of the family was seated around the long coffee table that Tuesday, I could sense not only tension, but obvious fear. Of course, my initial response was the usual, "what's wrong now?", but as soon as that expression escaped my tongue, I could tell it was something for which I had not prepared myself. My mother and father looked at me with incessant empathy. I stopped, stood frozen, and, like I had never done before, sobbed pathetically and helplessly. Although I did not know the specifics, I got the hint that something was terribly wrong with my Mee Ma. My parents spent the next hour and a half explaining to their distressed daughter that her grandmother had been diagnosed with "Acute Leukemia", meaning she most-likely did not have many more days to spend with them, and the days she would have would be the hardest ones of her and the family's life.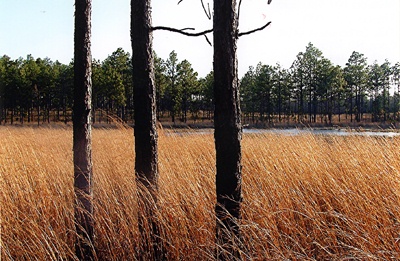 © Mikaela M., Cary, NC