Tea with Father
September 23, 2009
My father always preferred tea in the evening. Every night, I'd prepare his supper about an hour or two before he came home from work, followed by English tea. My hands cautiously boiled the water, dropped two teabags in the pot, and added two lumps of brown sugar. I'd stand by the stove and feel the heat of the steam tickle my face and cheeks, and I'd breathe in the scent of father's tea. It was a ritual for me; a trance, a holy mantra, which I willingly performed each day. Tonight, it churned my insides instead of lulling them. I brought supper and tea to Father in the large, mahogany dining room in which he sat, lulling over his day with a pipe in his left hand. As I set the table, he complained of deadlines and loans which burdened the small-business firm he owned. Today, his object of contempt appeared to be a low-income family desiring sailing lessons for their children.
"Really Victoria, you'd expect people to learn how to handle their money before they go bankrupt. What selfish people, the man of the family did not even know what his credit rate was. I'll tell you, it's a wonder I have the patience to work in the field of finance. People are always thinking about their damn children nowadays. It'll be soon before they turn into spoiled brats…" droned Father, pouring red wine into his glass.
I listened to every word and felt Henry kick. My hand instinctively caressed my abdomen as I grimaced. "Darling?" I looked up. My father stared at my stomach in an unreadable expression. "Are you well?"
"Just a stomachache."
Father took a long rig of his pipe and blew out the smoke gingerly. "Good. Right, then. We can't have you ill in these times. I've already arranged for you to interview with Michael Botenger. You remember Mr. Botenger, right Victoria? He has incredible connections to the deans of ivy schools. I am sure he would be willing to do our family a favor. I did save his life during the war, so I figure he must owe me. I remember my army days quite vividly. I almost thought we didn't stand a chance in combat." I only half listened to Father make his plans for me as my mind wandered to other matters. Adam left a note to my maid to pass onto me. Tears sprang to my eyes as I read the words in my mind.
Sweet Victoria,
My beautiful darling, my heart aches as I write this. I love you more than I have ever loved anyone in my life. Our time together made me realize the kind of person that I am. You have made me into a better man. But I cannot go on any longer. Our night together was beautiful, but I did not expect this to happen to you, to us. I cannot face the social and financial burden you will bring to me in nine months' time. We must part ways, but I assure you it is for the better. I will always love you Victoria, never forget that. Please name our baby Henry, after my grandfather. Fate will bring us together again one day, I promise you that. Goodbye, Victoria.
Forever yours,
Adam Alexander Sheffield
"Darling, are you sure you are well?" I snapped out of my stupor and blinked the tears back. I nodded silently and repeated my stomachache excuse. Father nodded and went on.

"You know, Victoria, this is a very crucial time for you. You are a lady, no doubt, and your education will bring you further than many women of your age. I hope to see you grow into someone who can one day have unlimited power. That can only come from education and hard work. Do you understand? Right, then. " He took another rig of his pipe. "But as I see you grow every day, I wonder if you'll live up to my expectations. I know you'll live up to Adam Sheffield's." My head snapped up and I gazed into my father's eyes.
"I beg your pardon?" Father ignored me.
"Indeed, you are a lady and you can make your own decisions. If you'd like to make your own decisions, that's fine with me. You're a smart girl, Victoria, you can fend for yourself." Father's gaze pierced my soul. I had no idea what he meant by all of his speech, but he stood up from his chair. "I hope you'll live up to my expectations, Victoria." Father left a roll of money on the opposite end of the table. He then stuffed my house key, which I thought I had lost the previous day, in his pocket.
Below the table, I saw, waiting to depart, two of my suitcases, packed with all of my belongings.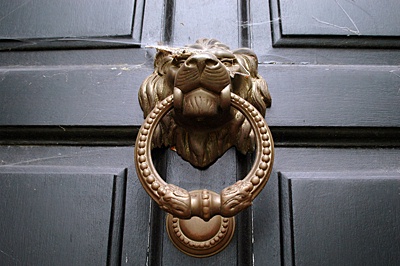 © Linhda T., Durham, NC