The Soldier Part 2 in a series
September 20, 2009
Before you read this please read the first part or this wont make sense. Thanks

Ryan stepped of the train and gazed around at the historic Union station, its glistening chandelier illuminated the dark night. The fabled station looked a shadow of its former self, a few passengers got off its single train and Ryan smiled. He looked around at everything his grandfather had told him about, the stone arches and long winding stairs. Ryan could see every thing and his eyes gleamed, he was a kid again, in his grandfather's arms. Teary eyed he ran his fingers along the long iron rails. He just at the station, and sat back and thought, thought of every thing that had gone on recently, thought of that Italian girl on the train, thought of Amber. Yet as he sat there, every time he tried to hear Amber's sweet voice he heard Bianca's emotional outburst. It was strange and Ryan decided to find something to do.
He stepped out of the Stations famous entrance and gazed at the twinkling Denver Skyline that glistened in front of his eyes, each towering skyscraper gleaming in the rich moonlight, he hailed a cab to the city centre. On his way he saw the boulevards of Denver, the streets his grandfather used to call his own, he glared out at passing pedestrians. Upon his arrival he made his way toward the Pepsi Centre, he glanced at the slick glass architecture of the modern home of the Nuggets. He used to idolize one Mike Jordan and remembered the point festivals that used to be enjoyed at the old McNicholas Sports Arena.
He bought his ticket and walked in through the glass entrance, he gazed around the bright arena and was reminded again of days watching Jordan at the United Centre back home, he took the stairs up to his seating and settled in. He was there just on time, soon enough the lights went down and the announcer bellowed the Nuggets starting 5 culminating with the announcement of Franchise Player Carmelo Anthony, the crowd roared, his team mates hollered. This man was a hero among his people and Ryan admired him for it. He had likened basketball to war, attritional, everything out there fighting for all that is important to you. He watched as the warriors drew swords, and did battle every dunk or jump shot met with thunderous applause. There he said was the difference, the glamour goes and instead of cheerleaders inspiring a rapturous crowd, there is the dirty cry of a general over the gunfire of hundreds of rifles. Machines made solely with the destruction of man in mind. He decided though that he would forget about the Army for one night and enjoy it. Enjoy it he did and as he made his way to his hotel room that night he felt well in himself and prepared for the next day.
Ryan was up early and caught the train to Marcus' home. He was eager, tonight he would be in Fort Irwin and he wanted a good night of sleep before the next day. He waved Marcus and Colorado his childhood home goodbye and kicked his V8 up the white slopes of the Rocky Mountains. He twisted round the Highway and as he leant back and enjoyed the cool wind on his face. He thought how he would miss an American winter and even more the Americian summer, he thought back to Mumma's Christmas turkey and the beach parties back home in DePaul and he sighed at the thought of missing them but he remembered that he was going to defend the Americian way be it a barbeque out back or a mosque. He wanted to protect every aspect of his beloved nation,
Soon he was leaving the windy streets of the Mile High City, past the green streets of Utah and entering the Desert of Neveda. It was true what was said, he passed mile upon mile of desert intercected ocassionaly by a run down town or a gas station, he struggled to imagine how close he was to Las Vegas, the entertainment capital of the world. The closer he approached the more small towns he passed by and eventually he was entering the communitues of Paradise and Winchester along the notorious Las Vegas Strip.
He passed it by the countless flashing lights, without blinking. Gambling did not interest him and neither did anything about Vegas, his heart had always lied in tales of rain drenched trenches not loosely draped dancers. He drove past every famous sign and twinkling neon, unconcerned he sped out back onto the open road where he felt most comfortable, Americian soil blowing into his sunglasses, and the blazing sun on his face.
He cruised past the scorched landscape, ripped apart by careless zinc mines and the occasional Spring more reminiscent of his hometown city, built upon a the water. He realised that this landscape would become more and more a feature of his life. All these thoughts crushed the mind of this young man, he had never so much as set foot outside of the Americas no he was travelling halfway round the world. To fight a war of freedom to free a nation he had never been to before. Yet he did not fell noble, he was ashamed but the tears finally began to stream down his cheeks, his brave outlook breaking down. He could not face the idea of never stepping on Americian soil again, never tasting another famous spaghetti from Luca's down Franklin street opposite the sweet shop back home.
Never visiting the courts he used to call home in Windy City, the isolated riverbanks that he used sit at, his feet being washed by the water he imagined had maybe washed the dead sea, the red sea, the shores of Honolulu and Jaffna, such a fascinating thought in his mind. Yet now as he prepared to brave the crumbling cities of Kabul and Jalalabad, again he just let the engine rip and cleared his mind, as he pulled to within a few minutes of Fort Irwin , he tamed the engine at last and pulled up at a rusty gas station, sustained by a few gas pumps that appeared to be falling apart, he pushed the dusty door open and stepped into to a dingy and tightly enclosed little shop, Ryan had to crouch his tall frame to get in, he saw faded white stalls housing out of date chocolate bars. Around him every sort of confectionary proclaimed their product the sweetest, and an old TV in the corner, suspended from, the roof was blaring the Great Escape on a dull stereo. A short man emerged from the counter,
"Ryan, my boyyy." Cried out the short man
"Hey, Hey, how would I miss you my friend, just one last time for old time sakes lets hit the road my fren!" Ryan bellowed boisterously
"Ryan, love your style, go go go! No need for introductions, we the Black Jaguars will strike again."
Both men broke into laughter, you wouldn't have guessed they were both minutes away from starting a life risking trip that would fatally adjust the course of their destinies. For now they were kids terrorising the shopkeepers of DePaul's marketplace. Ryan looked into the eyes of Stewie, the man he had known since his earliest memories. They went to Elementary and High together they played Ball together, they were inseparable and used to race each other down, the deserted streets of DePaul during the winter nights.
Stewie accompanied Ryan out the door and they tore the monstrous engines, one R8,the other a 911 down the streets of the Californian Desert to the garage they had arranged to keep them at. Stewie had lost everything in the recession but he had kept his car. All he had now so as he punched down toward the garage, he savoured every moment an pushed ahead of Ryan the same way he always did. He sped in miles away from Ryan and got out grinning at his friend how was pulling up.
Ryan jumped out and promised Stewie he'd beat him next time and they took the short walk down to Fort Irwin, and as they trooped through the desert,, arm on arm they just smiled and as they arrived at the famous base, they just took one deep breath and stepped in.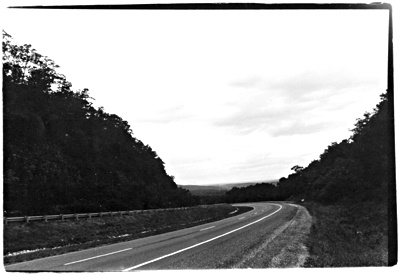 © Courtney R., Great Falls, VA