Unnoticeable
August 26, 2009
I hope they don't notice. Then again they never notice. They don't realize that I am wearing long-sleeved shirts and hoodies in the hot months of school. I would perfer to be uncomfortablely hot than for them to notice. Even though it haunts me every day no one can know.
The day starts the way every morning does. My alram clock going off at 6 a.m. and then I start getting ready for another day of my sophmore high school life. As I pass my full length mirror, I stop. I am in my short sleeve pajamas that expose everything that I work so hard to hide.
The bruises. They cover my arms so thickly that my entire arm looks black, gray, and blue. I stroke my arm and wince. The slightest touch sends chills of pains down my spine. I pick out my outfit, a long sleeved Abecrombie sweater and jeans, before going downstairs.
Mom was in the kitchen. I can't look at her. I haven't been able to for a while. We usually avoid being alone together. I pour the cereal and milk into my bowl concentrating only on the food in front of me. I may not be saying anything on the outside but inside my head I am yelling.
"You did this to me. You put these painful, ugly memories on my arm," the braver voice yells.
But I say nothing. Maybe I should but I don't.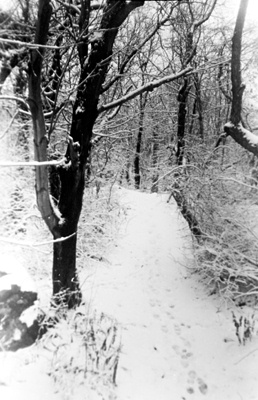 © Kelley C., Marblehead, MA