healing
August 10, 2009
I was so stupid.
Caught in flurry of blurred emotions, I jumped without taking in the consequences of my actions, my only fear was: would I hit the ground hard enough? I wanted it to be quick,didn't want to feel any more pain.
So I jumped and desperately hoped it would be enough.
I forgot about the scaffolding, the stupid, evil scaffolding, it caught me, because I didn't see that the bridge was under construction.
And in a brief moment of doubt, I held on to it, because in those few milliseconds of falling I realized that maybe I wanted to live, I wanted to finish college, make new friends, write a book, have children, have my first boyfriend, I wanted to cut my hair short, buy that CD I've been meaning to get, enter a rock climbing competition, win the cross country, and get the results of my English test.
Little, insignificant things, but I wanted them so badly.
When they took me to the hospital, I was crying too much to notice, that brief moment of self worth had disappeared, in its place was a raging fury that ate at the ruined shreds of my soul, nothing could be worth enough to live for anymore, not even my parents who I had tried so hard to be happy for.
I screamed through the phone to my mother telling her not to visit, that I would hate her if she did, I knew that seeing me would kill her inside, and another part of me said I was too worthless, that she couldn't possibly love someone like me, that I was wasting precious time that she needed to do more important things like hanging out the washing.
I knew that not seeing her would only make me feel worse and that what I desperately wanted was a hug and for her to tell me that she loved me, but it was as if I had two souls, one that was the real me who was so deeply buried it no longer showed through, the funny, outgoing girl who had a life worthy of living, and an evil demon that told me that my death was necessary to make my family happy.
I was imprisoned in that unbearably lifeless room for an eternity, three months without walking through the door, there was a toilet and shower and air bed (apparently I could harm myself with a bed frame) and nothing else, I never knew there was so many ways to die, strangle myself with I-Pod earphones, smash books into my face, crush myself with a television set, be electrocuted by a lamp and eat my facial cleanser and moisturizer, and so I was not allowed any of these things.
I don't know what they thought being there would do for me, but it wasn't the most feel-good luxury relaxation resort down on the underground level one mental unit.
It took a few months, but eventually I began to feel better, more alive, maybe it was the fact that I was shielded from the harsh reality of life outside that room, nothing ever happened there, there was no drama, not even on TV, there was no nothing.
My shredded soul was not healed, but the pain was numbed, I realized that I could live through each day, even though I shed copious tears, it wasn't the end of the world.
On my first day out of the room I had to go to group therapy, for me it was a huge step, as if the therapy room was on a distant planet, not just a few of meters down the hall.
I stumbled like a newborn fawn down the hall, my legs hadn't been used for such a long time, however awkward my walking was, that couldn't erase the feeling of relief it gave me, I never thought anything so simple could feel so wonderful.
The ceiling of the therapy room was a picture of a blue sky on a summer's day, and a few tears rolled down my cheek as I realized how much I yearned for blue sky.
The group started, and the therapist, a plump woman with graying blonde hair and a whiny voice began by making every one tell the group why they were there.
An older boy named Seth with a short tangle of curly brown hair and a large hooded jacket, began by declaring that he was in for drug abuse, there was a lump in my throat, I was uncomfortable now that I realized how serious this 'class' was.
After a while they came around to an abnormally bony girl with brown hair down to her hips, large eyes and a long, narrow nose, in some ways she looked plain, but there was something beautiful about her which seemed nearly lost in her lifeless, hooded eyes, they reminded her of me.
'um… I'm Libby' she began feebly 'I'm here because of… um… I'm anorexic'
I felt a pang of sympathy for her, years back I had suffered from anorexia, I knew the seemingly endless maze it was, I knew how awful it was, almost as bad as my depression, and a shard of the old me seemed to come back into place, the empathetic me that hated seeing people unhappy.
It took me a while to realize why everyone was staring at me, 'Skyla' the therapist said carefully, 'your turn'
I looked up in embarrassment and quickly scanned my mind for what to say.
'Ah… my… um…' I stuttered stupidly, I was angry at myself for being an idiot, finally I forced the words out of my mouth. 'My name is Skyla and I'm in here because I tried to jump off a bridge, but the scaffolding caught me.'
That came out badly.
I expected everybody to laugh at my idiocy, but the remained quiet and continued on to the next person.
After the session I walked up to Libby, I was scared of socializing as if it was a flimsy rollercoaster ride, but I had struck a chord inside me that realized that I needed to take hold of my life because no-one else could, I was the one in charge of my life.
I took a deep breath and tapped her on the shoulder as she turned to walk down the corridor.
'hi, I'm Skyla, is it ok if we like… hang out?'
And to my great surprise, she didn't sneer and walk away, she smiled at me genuinely and said, 'that'd be great, why don't you come to my room and we can do stuff, it gets so boring in here'
I couldn't hide the surprise on my face, but I pulled myself together and replied, 'I'll just go and ask the nurse.'
We spent the afternoon in Libby's room, the nurse had to watch us, but I didn't mind at all, we played monopoly and watched The Simpsons on her little portable television, and halfway through the episode, something amazing happened.
I laughed.
The nurse, who knew me well, looked up from her magazine in amazement, my breathing accelerated as though I had just done something commendable, and in truth, I had.
The shreds of my soul began to heal, and a tiny light inside me beamed in hope.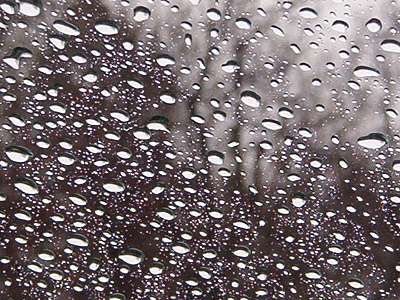 © Terrin C., Humboldt, IA