The Spectators
August 5, 2009
The spectators crowded around the moist grass. Some sat on chairs, wearing a pair of sunglasses. While others preferred to stand or sit on the grubby mud.

The tension and agitation hung in the humid air. My own stomach filled with butterflies, as I clutched it tight against the grip of my hands.

I glanced around the spectators with a worried expression. I looked for the familiar face that promised to be there. But today there was no sign of that double-crossed face. Despair and gloom aroused upon my dejected face.
I grimaced and turned back to look at the finish line. "I got a race to win," I said with a business-like tone. Everybody-----from racers to spectators------grew silent as the bullet slid inside the gun. Everyone waited impatiently for the trigger to release the sound that would follow afterward. I shifted my weight, as I changed to my ready position.

Bang! The signal still rang in the smoke-filled aroma. I sprinted with all my will. Everything around me faded in to nothingness. Nothing mattered to me except for this event.

Perspiration fell across my determined face. My thighs began to burn with high intensity. Breathing real hard, I ran with immense speed. From my side view, I could see the other racers fall behind me. Their own feet clamped on the damped track.

All the spectators stood on their feet, inching their heads to see the first-hand result. I already knew who would win. With a satisfied grin, I finished the race with extensive pride. I didn't dare look at the crowd, knowing it will make me dismal.

Bang! The gun blew again. This time to sound out that the race was over.
As one of the judges awarded me with the gold trophy, I analyzed the ones who lost, hugging their affectionate parents with compassion.

I had won the greatest prize of all, but why am I not as content as those girls?! The world turned as I heard cheers and laughter from everyone. In my own solitude zone, I hung my face and clenched the trophy in my hand. Tears started to drill across my face. I tried to wipe it off with my free hand.

In the distance, an upcoming rain could be heard. I finally came to a realization that a victory of a competition cannot satisfy you, unless you have someone to share it with.

As a thunderstorm sounded against the sky, I hope with a regained trust that he will show up for my next race, that he will be the one glowing face out of the dull spectators. But until that day he will appear for my next race, the one thing that will keep me going is the compassion of running.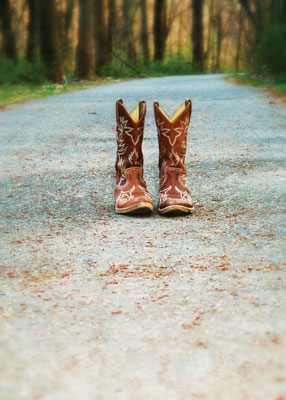 © Bianca A., Damascus, MD