Only a little more time
July 3, 2009
She says it's time to go. He's not ready to let go, nobody's ready. For being so young, she's making a decision most adults can't wrap their minds around.
She sits in her hospital bed all day, writing, filling the blank pages of the journal she holds so close each night. No one knows what is scribbled across those pages. The lock keeps her thoughts contained for her eyes. The key dangles there, around her neck on a piece of faded blue string.
"I want you to have this. You need to understand what my eyes have seen." she hands him the key, the key that holds her heart she thinks.
She has waited for this moment all day. Waiting for the family to leave, waiting for the doctors to stop checking on her, waiting for when it was just them again.
"I won't need this." He stares at the key in horror.
"Well, I don't want you to break the lock. The pages were written for you and me. Just you, and me." The cracks in her voice show the strain she's going through to keep her heart beating, to keep he lungs breathing.
"But, the surgery may work. The transplant could change all this. You could be cured for this disease, from this cancer." His tears flow freely, though he would never want to show her the pain he feels.
"I've been sick for too long. I've been dealing with this to long for it to get better. Even if it did work, it would only last so long before something else will go wrong. I'm ready to die. I am." There is no sorrow in her voice, just confidence and understanding.
He puts the key around his neck, only so she will feel better knowing that he has it. He can't just let it lay against his chest like she can. He keeps fiddling with it, like a child.
"You're only 16. You have so much ahead of you." His tears still flow down his face. Washing away any dignity he may have left. Washing away the façade he put on when he came today.
"Please? It's what's best for me. Everyday, it gets harder and harder to live, harder and harder to live." She has no problem begging for him to let her go. "And, a new liver could kill me if it doesn't work."
They sat there in silence for awhile, neither wanting to continue this bickering. They both know she is right.
"I'm going to go home for awhile." He leaves.
She smiles as he goes, knowing that he will understand when he reads the journal. She sits in silence for a while. Shortly after he has left, she sits her locked thoughts on the table, and smiles. She stops breathing. Her heart stops beating. An easy death has come to her, finally.
When all is said and done, he reads through the journal starting with the last entry, working his way back.
It reads:
Dear Diary,
Today will be my last entry, i just want you to know, i love you. I'm sorry for leaving you. its not fair. but sometimes, what's right, isn't fair. i'll wait for you, but i want you to take your time. Try everything you possibly can, for me. i'll tell mom hi for you, and i'll give grandma a hug. i'll always be there for you. i promise to listen and help in anyway possible.
I love you daddy."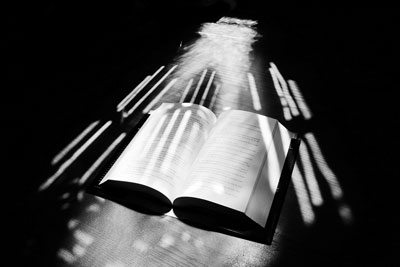 © Monica L., St. George, UT