Reality Tale
July 21, 2009
I stepped in geometry class right after lunch and there he was, sitting with a gorgeous grin on his face. It's nice seeing him right after lunch, because he's like a desert the cafeteria never offers. I have another class with him early in the morning the next day but he probably doesn't even know. I wondered what color eyes he had, maybe they were brown or blue; I never got close enough to him to find out what color eyes he had. I wonder what it will be like if our eyes met, we will probably fall in love, then there will be fireworks like those fairy tales stories I read a lot as a child.

I got back to reality when I heard our teacher yelling at the class to quiet down. After everyone got quiet, she announced that we were having a seat change. I got sad because I was sitting next to my best friend and I didn't want to move. The sadness quickly faded as I heard my teacher say "Pam, you'll be sitting right here next to Pat". I got up and slowly started walking towards the empty seat next to Pat, the guy I've been secretly starring at in class since the first day of school. I was really happy that I get to sit next to him, but I tried not to show it.

I finally got to the empty seat next to him and sat in it. He turned to me and smiled, I smiled back at him and our eyes met. We didn't fall in love at first sight, like in the fairytale stories, and there were definitely no fireworks, but I had this really nice feeling inside of me. As I looked at his eyes, I thought "wow, green eyes". I then quickly heard him say "Yeah, but it doesn't stay green, it changes depending on what season it is". That's when I realized that I had thought out loud. Just as I was starting to feel embarrassed, he smiled and told me that I had nice brown eyes and asked if they changes color like his or if they stays brown.

Minutes later, the last bell of school rang interrupting the nice conversation I was surprisingly having with Pat. He quickly got up right after the bell rang and smiled at me and said "I think we have chemistry together". After hearing those words I couldn't stop myself from smiling. He grabbed his backpack and smiled at me one more time and said "I guess I will see you in class tomorrow morning Pam". It was then that I realized how nice he makes my name sound, and that he meant chemistry as in just the class when he said "I think we have chemistry together".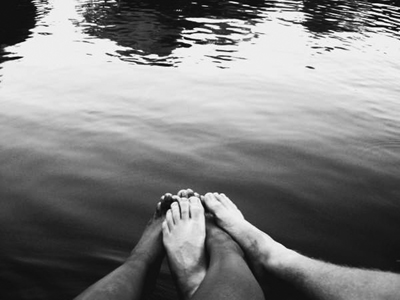 © Michelle W., Ada, MI