Memories
July 6, 2009
I am standing in the backyard of my old house, by the flower and garden patch I used to tend so lovingly. I sneak here sometimes to drown in my good memories, my sweet memories. The only memories I wish I could relive.


So much has happened since my dad got "The Job". But I try not to focus on the sad parts of things, but the laugh-out-loud, smile ear to ear, and remember forever ones. Those are the best.


My favorite memory here is when Janie and I tried to rake leaves into a pile. We didn't have any rakes, so we ended up using buckets from the kitchen and scooped up the leaves. It didn't work, but we had fun anyway. I remember Janie looking straight in my eyes with a serious expression. She said to me,


"Rachael? My awesome skills of deduction have concluded that this will not work." We stared at each other for a few seconds, and then she poured a full bucket of leaves on my head. I miss my best friend, but this memory always makes me fell better.


Another memory was me and my mom planting vegetables in the garden. Neither of us knew what we were doing, but we made it work. I don't remember what exactly made it so great. It was just great mother to daughter talk time. I always smile when I think of that day.


I love it here. I breathe in the sweet flowers.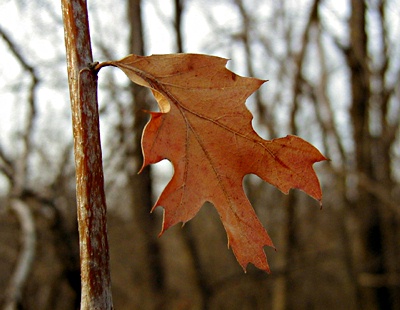 © Brad H., Lemont, IL