Burn
July 8, 2009
He stared in wonder as passerby's walked on only glancing at him once. They had no worry or care in their faces, and not a soul even paused. He had been laying there for just a short time but even so, he had hoped that there would be at least one kind soul, generous enough to help. His leg was throbbing and his hands burned from the impact. He was sure he had broken something. The evening was just upon them and stores were closing for the day. The man lying on the ground in pain was as easy to ignore as a piece of chewed gum. He felt hurt, but at the same time, he wasn't surprised. The world had become cruel and careless. Nobody helped any other persons but themselves. But still, no anger brewed, no hate became present within him, only sadness dubbed his soul.

Slowly, yet painfully, he picked himself up. With no car and only a broken bike, he had no choice but to walk, or rather limp home. He abandoned the crashed bike next to the trashcan, it was dead now. He limped past the careless people of the town, stray dogs, trash, and the other bits you find in a town such as his. The small rundown one story house was what he called home. There was nothing special about it, nothing that he loved. It was just home, a place to sleep and eat. " Honey, I'm home." He spoke to him self in a rather apathetic voice. " When this world finally begins to fall apart noticeably, I will be a happy man, for only then will people ask for help. Only then will they have to give help. They will realize their mistakes and the horrors of the truth, of reality. This world is a mess, and it will be cleaned up, burned to the stake."

He said this to himself everyday upon getting home. He was not a hateful man, just one who believed in justice. A man who believed that all people needed to work together in order to survive. He didn't like the way earth was neglected, or the way people had become careless. He didn't appreciate being ignored; he didn't like having to scream to be heard. He really didn't like what had happened earlier. It was the worse of the examples of how horrible people were being raised.

That night he fell asleep at exactly three in the morning. He didn't snore and he didn't move. He looked almost dead. In the back of his minds, in the depths of his dream he thought. He could imagine the world as a better place. He could imagine how it would start. First a giant fire would burn the earth to ashes. He could feel the heat of the flames, almost as if they were real. He could smell the smoke and even taste it. He chocked on the smoke, he burned from the flames. And as he opened his eyes, they did not go away. They were still there. All of it, the heat from the fire and the thick smoke blinded him. His bed was burning and all that surrounded him followed. His end had come and he knew it. It was surely death knocking at his door. Hell waited for him, but he did not care. Soon it would also be earth's burning, its end, and everybody would know it soon enough. He let out a rickety sort of laugh before he went unconscious.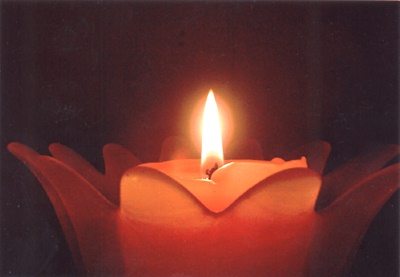 © Sayda C., No. Bergen, NJ