Little Hershey Kisses
June 28, 2009
As the wind met the hillside, I watched as every blade of grass gently rocked back and forth in such synchronized form that it seemed as if they were preforming a dance. Below the hillside I was siting on, the vibrant flowers that consumed the valley swayed softly just as the grass around me had done. By lowering myself onto my back, I could gaze at the clouds that slowly passed by above me. I waited for a few minutes, determined that this was a fantasy. None of this beauty that surrounded me could be real, but nothing vanished and I did not wake up from a fanciful dream. At that very moment it seemed to me that perfection did indeed exist; it was at the end of my fingertips, just out of my grasp like a young child teasing another with their ice cream cone.

The gentle breeze turned into a strong wind so I decided to walk down into the valley to catch the perfection that taunted me. My ears were filled with the sound of the wind as the grass that just reached my hips continued to dance and sway like the elegant ballerinas I watched perform only a few hours ago. I continued to walk in the valley but my mind was preoccupied with imagining the ballerina dancers. They were so flawless, elegant and beautiful. I looked down at my bruises and self-inflicted cuts on my arms. I sighed as the tears silently ran down my face. Maybe someday I could become as perfect as the dancers. They didn't cuts or bruises on their arms, but they didn't have an abusive father either. I quickly wiped the tears from my cheek and pushed the thoughts away.

Letting my hair down from it's tight bun, it immediately glimmered in the sun as if it were showing off it's elegant brown features. Time moved on like a silent thief and it seemed like for hours I stood watching what was happening around me, but it was then I started to dance. My feet met the ground quick and fast while the sound of my footsteps were silenced by the soft earth. Soon enough the valley was filled with a childish laughter that belonged to me as I began to run and dance. Everything for once was perfect; this place was my own world.

Above the tree line, the sky was like a canvas that someone had painted a sunset on. Orange, purple and pink colors were brightened by the setting sun, leaving shadows from the trees around me. The wind had stopped completely and as I looked around the valley, everything was still as if it was actually ready to sleep through the night. I sighed and put my hair back up into a neat bun. Turing to head home, the breeze began again and kissed my cheeks. It was so soft and sweet it was something I have never felt before. The wind was giving me kisses so fragile and so sweet, I called them little hershey kisses. I returned to that valley night after night to dance and to receive those little kisses. It was the only thing that dared to make me happy until they took daddy away. Soon after, a family took me in and we moved across the country. It was that day when I was taken to my new home that someday I would return to that valley to say thank you and take in those little hershey kisses once again.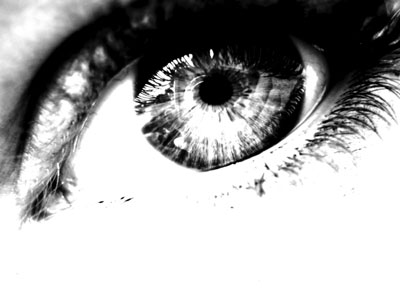 © Lauren S., Reading, Berkshire, UK