The Beautifully Painful Wish
June 19, 2009
Looking into the mirror, she saw herself. Perfect mahogany curls were splayed around her delicate neck. Dusky green eyes sparkled through dark and long lashes. Her eyebrows were thin and ideal. The petite nose was dotted with light freckles. Red lips smiled to reveal a straight and pearly set of teeth. Her face was naturally lovely.

As her eyes traveled to her figure she noticed her thin arms – long and elegant. Her waist was strong and lean. Her legs were runner legs. They were tall and muscular. Her figure was comely. She was fit and perfect.

Her eyes couldn't believe what she saw in the mirror. She was beautiful.

Behind her stood the one of her dreams. She turned toward him and he pulled her to him. Lightly kissing her forehead, he held her, and never let go.
She was loved and beautiful.

And then it all disappeared. The fantasy ended and she woke up. Tears spilled down her chubby and flawed cheeks as she realized that the beautiful girl was an unrealistic and impossible dream.

She cried and cried; she was alone. She ate and ate. She ate all her pain away. Washed her sorrow away with more guilt and more food. She ate until the only hurt came from her gut.

And then she cried more – wishing so hard that her dream was her reality. Wishing that what she felt would go away. Wishing that maybe her beliefs weren't accurate.

She wished the beautiful wish.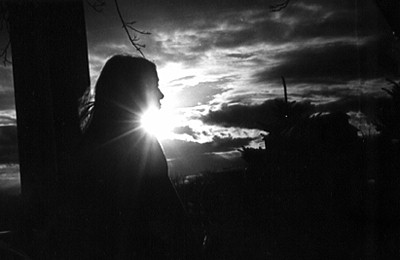 © Elizabeth G., Marblehead, MA