Maria
May 24, 2009
I was staring up at the sky, from under a small pear tree. The clouds were slowly drifting away as I attempted to find shapes in them. The birds were whistling and the flowers were in bloom. the grass was soft, and very tall. The wind blew through my hair. the sun was beating down on my open arms, and bare feet. There were rabbits hopping here and there, and birds leaving there nest. what a beautiful day!

The flaw? I have to watch my little brother, Henry.

" OH MARIA!" I heard Henry shout from... 6 feet away from me.

"What Henry." I said with a sigh.

"Watch me do a cartwheel!" he said as he did a very poor cartwheel.

So I watch Henry for an hour, than another hour, and another, and guess what, another hour! I was angry, mom was suppose to be here three hours ago!

"Henry were going home."

"But.....why.....I ........don't........we.....mom........?"

That was all he could get out as I pulled him along the path to home. It was not a long walk but pulling along a six year old boy, it takes twice as long. Also, we had to turn around half way home the first time because Henry forget his toy car. So a half hour walk turned into a two hour walk.

By the time we got home it was almost dark. I turned on the news, and fixed dinner for us.

"MARIA! MARIA, MARIA!" Henry cried out.

"What?" I said as I ran in the room, leaving my soup to bubble over.

On the television was a news reporter. I sat down and let Henry crawl onto my lap. we listened very carefully to the report.

" Every body we just reach the point of the crime! A Ms. Kennfer crashed into a Mrs. Winkled on Hines avenue. Ms. Kennfer was not hurt more than some broken bones, but Mrs. Winkled has been gives immediate paramedic help, we have just been informed, that Mrs. Winkled has died,"

We stare horrified at the screen, Henry weeping.

'
" Mom." was all I could say, because our mother was now dead, and our father was dead for three years now. I was only 17, Henry was only 6. We were all alone.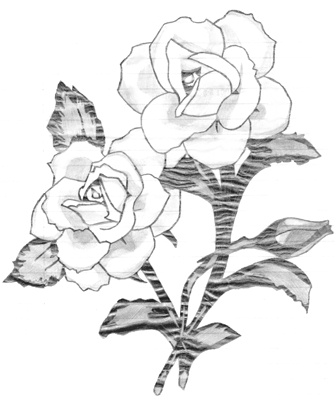 © Christy P., Providence, RI