Ricochet
May 24, 2009
Sixty degrees. He cries. I watch the tears. No one comforts him. No one tries. No one sees. His screams ricochet off the dark walls.



Seventy-eight degrees. His smile directed false pleasure my way. There was a new look to his eyes. Hate. Burning anger and pain of rejection and neglect. No one else saw. No one else tried.

Eighty degrees. Now their awareness has risen. He no longer hides his pain and anger. Finally they stop. They notice. They listen or they flee his grasp.


Eighty-six degrees. To late. One dead. Three down. What I'd seen in his eyes shouted a plea to me. Asking. Begging. For my forgiveness. I stared. But with no response.




Finally. I stepped away from the mirror.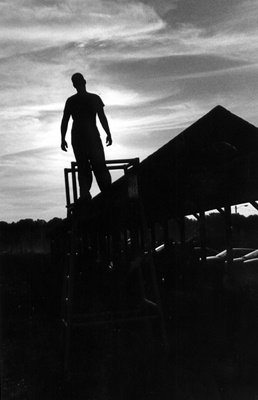 © Brianna L., Marblehead, MA