The Third-Floor Bedroom
May 28, 2009
The doves of this room used to comfort me. The radiator used to lull me to sleep. The rush of the wind through the open window used to bring me to a happy place outside of my problems.

I fight to keep the tears inside while I walk through the abandoned bedroom. I leaked my best friend's darkest secret to the world of Brecken Ridge High School.

I'm not the most popular girl, so when Laurie pranced up to my locker, I just blurted what was on my mind. Laurie almost owns the Senior Class, so when she asked if anything was up, I said that Kelsey is being abused by her father. Laurie looked shocked for a moment, and then her bratty façade took over her face. She suggested telling everyone so people would feel sorry for her, but I knew she wanted to tell people so they would think of Kelsey as a loser, because all Laurie card about was being the best.

Kelsey's reaction was everything I expected it to be, but it hurt so much more than I thought it would. First, she called me countless names (some I've never heard of), then started crying, then she left. After three hours of calls, she finally picked up just to tell me to stop calling because her dad was running low on money.




So as I sit in this small room that used to belong to Kelsey, I allow the tears to rip through my eyes. Kelsey starts to cry too. This is Kelsey's last night in her old apartment. Tomorrow morning, Kelsey is moving to my house. Rick, Kelsey's dad is now in jail as of this afternoon. The tears now trickling down my cheeks are happy ones, because tonight I am sleeping on the floor of bad memories, and tomorrow night my best friend will enter a world where she can eat as much as she wants without being smacked.

We set up the sleeping bags. After Kelsey tells me about the worst beatings she's experienced, I start to cry again. I can't imagine how terrible that would be. As a drift to sleep, I dream of what Kelsey went through. I am sitting in the middle of the room with the doves, when the window flies open. The doves fly off of the wall one by one and leave through the window. It is as if the doves are leaving because they don't want to see what is going to happen next. I sit in the blank room waiting. I don't even know what I am waiting for, but I have a feeling it's coming soon. Just when I decide I've lost my mind, because I just saw come off of a wall, Kelsey's dad comes in with a belt. He saunters to my side and tells me to turn around. I do as he says silently though I protest in my mind. Rick swings the belt on my back once… twice… three times. I weep uncontrollably. I lose count and he stops hurting me for the moment. Then, Rick grabs my wrist and slings me against the wall. My face is punched so hard against the wall; it feels as if my nose is disconnected from my face. I thought you weren't supposed to feel anything in dreams? He punches me more than 75 times and drops me to the ground. Rick leaves and I am left to die in this small room that is so familiar, but so different without the doves. I sit and cry because that is all I can do at this point.

I awake startled to find it is morning and sunny with my best friend by my side and doves on the wall.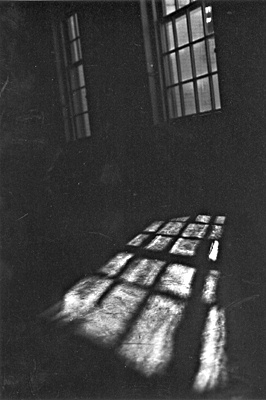 © Mary A., Fullerton, CA