Print
May 21, 2009
have been dreading this day all week. In an effort to clear up the overload of juvenile cases we have stacked court times on top of each other every Friday. Normally I only preside over one or two juvenile cases a day. This was going to be a torture that not even my lunch break or thinking about the weekend could improve. A solid day full of listening to cases of kids who are thieves, bullies, and basically bad seeds. Over half of them are repeat offenders that are on a straight path to the state penitentiary. Worst of all were the cases of spoiled rich kids whose parents hire fancy lawyers to get them out of their latest trouble. But poor or rich, it almost rages me how these kids throw away any amount of opportunities that life has given them.
***
The morning was the drawn-out agony that I expected. I heard two cases of underage drinking and driving, another for shoplifting from a shoe store. I sentenced them all to the maximum fine allowed for minors and warned them all that if I saw them again they would be spending some time in juvenile detention. But who am I kidding? They will be back soon because if there is one thing I have learned, making their parents pay a fine doesn't affect them enough to stay out of trouble. I had one case left before my lunch break. Jose Ricardo was a 15-year-old that stole a printer from a house in the wealthy section of his town. The owners decided to press charges because he smashed an expensive, leaded-glass window to enter the house.
Jose approached the stand with his mother to plead guilty with an explanation. This kid had future criminal written all over him. His pants were hanging halfway down his butt and he didn't even bother to wear a shirt with a collar. He stood in front of me with a posture showing that he thought he was too cool for any boring court procedures. His poor mother had a look in her eyes that I had see a thousand times before. She was worn out, fed up, and didn't know what to do with this kid she still loved.
***
"Guilty with an explanation" - this should be interesting. The boy had no lawyer and I was preparing myself for a bunch of lies, poor diction, and fake promises to never steal again. Actually, I did think it was odd that this kid decided to steal a printer instead of the usual game system or iPod that can be easily used or sold on the street for a quick buck.
He spoke in a way that didn't match the look of the boy I saw in front of me. His voice was soft and humble. He didn't use the typical slang, which is so common today that I think kids have forgotten the correct way to speak. Apparently, Jose Ricardo was a fairly decent student, on his report cards he had about a B- average overall. He went on to say that he knows that these grades aren't good enough to get him any scholarships for college. He claimed it was impossible for him to compete with the other kids in his class whose parents were wealthy enough to have a printer in the house. His mom was given an old computer from the lady whose house she cleaned every week. Jose would type his papers on the computer and then print them out later at the library or school. But recently his mom wasn't able to afford an internet connection, so he could not send the papers. Actually, things were so bad for the family that his mom couldn't always afford the floppy disks to store the files or the ten cent per page fee that the library charged. Jose decided to steal the printer and any paper he could so that he wouldn't have to bother his mother anymore by asking for money he knew she didn't have. When I asked him why he didn't just explain this to his teachers, he claimed he did but they thought it was just an excuse to get out of handing in papers on time.

***
I looked at Jose closely trying to see who he really was. This could all be an act he had put on for me. Was he a kid trying to get out of the consequences he would have to face, or a kid with determination that wanted to make something out of his life? In many ways, he was like a thousand other kids - stealing what he hadn't rightfully earned. But I took a second glance at his mother. The drained look on her face was no act.
I had finally decided to let him go without any punishment, hoping he had learned his lesson and would do well in school without a printer. The owner of the house was furious, but he looked like the type of guy that had a lot of insurance.
A few months later I had looked down at my list of juvenile cases for the day and at the bottom of the list was a familiar name: Jose Ricardo. I'm still not sure who didn't learn his lesson- him or me.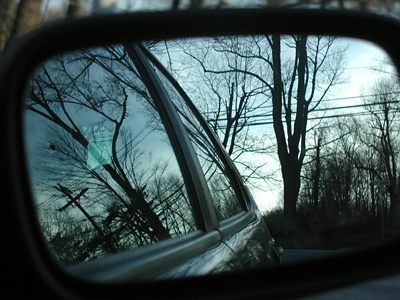 © Kristen Ruby, Waccabuc, NY