One Weathered Backpack
May 19, 2009
It's the only conscience on my back. I am the only traveler it has seen. One weathered backpack with tireless arms and knowledge of hundreds of books. One that has seen four long years and One that has lasted the longest. By night it is filled with undone work, by morning it's finished and ready for glory.

I fill it to the breaking point, but it never complains. The thread and the bracing keep it in place. It's been thrown, it's been dragged, it's been hung upside down. Still it's resilient to the path that I take.

I will not forget the challenges I faced. One weathered backpack has helped clear the brush. I hope it continues for a few more years. So I can handle all the homework, homework, homework that may shed a few tears. It weakens.

When I am past school and past all the books, I will grieve as I trade it in for a briefcase and the future. There is only One weathered backpack to thank for the opportunities of success. For now, I carry it through all the tests. For those who do not reach were I plan to go, I will know that they didn't have a backpack as strong as troll.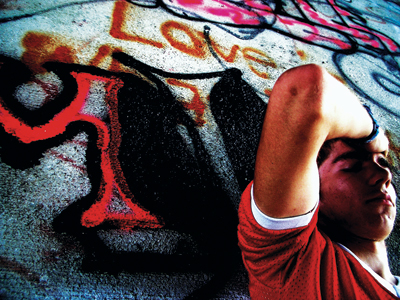 © Sindha A., Champaign, IL