Anna
May 5, 2009
The old women chewed her food slowly not really paying any attention to what she was eating. Her mind was preoccupied with other thoughts.

"Mrs. Smith, will you be staying for desert?" A charming young waiter asks her and she is forced to reply, "Yes, thank you." with a polite smile even though she felt that if she ate another bite she would surely explode.

Normally she never would have came here, dressed in her best clothes so she could pay fifty dollars for a steak she could have made herself, if it weren't for the fact that Jason, her grandson, didn't want her to go to the concert that was going on right across the street.

Being his mother's mother she took him in when his parents had died almost a year ago. It had happened only moments before they would have pulled into their small three bedroom house's driveway after bringing Jason to the tryouts for this very same concert. A drunk driver hit them in a stolen semi-truck, his mother was killed instantly and his father soon fallowed ten minutes after reaching the hospital.

And so Jason had been left an orphan, much like his grandmother had almost fifty-three years before. She stayed by Jason's bedside for three weeks. She had sat there, hardly eating or sleeping, after two days some nurses had brought in a spare bed for her and one actually went to her house and got her some clean clothes. They feared for her health but still she would not leave. She thought that if she left than he would die and she would lose the only family she had left.

So when Jason's eyes finally fluttered open she was there, sleeping with her forehead against the plastic bar on one side of his bed and her hand griped his own with more force than he had thought her capable of.

"Grandma Anna?" He paused, surprised by how horse his voice was, "What's going on?" It took her a moment to look up because she though she was dreaming again and she was very tired but when Jason repeated himself she new she was not.

Three days later, after careful observation by his doctors, Anna got to take him home. She had not needed to tell him that his parents had passed on. He already new by the sad look in her eye and the fact that they were not around. His mother would have demanded to be put in the same room.

If she could.

But now they had both accepted it and had gradually adjusted to this new life though all thought of the concert had been forgotten and so he neglected to see if he had made it at the time. Than the letter came a month ago saying how happy the hosts of the concert that he would be playing for them.

That had began the frenzy. He not only had no music prepared but he had no music to play. Five minutes later Anna Smith was going as fast as she could in her little Volkswagen Bug down the main road into town. Occasionally she would glance over at her grandson to find the grim mask he now always worn when in any moving vehicle.

When they finally reached their goal, a small music store that always seemed to have the music that Jason thought would be perfect, she had had not only one but two police cars flash their lights warning her to slow down.

Everyday after that he was in his room working on every detail, down to the smallest staccato. He had said, even before they got to the store, that he didn't want her to go. He didn't think it would be ready in time. At first she had fought the idea but decided to respect his decision.

Mostly.

She had listened to him practice it every night and knew it was perfect. So she wanted to hear him preform. "Here we go ma'am. Lucky night to come by, you can hear the performances across the street."

Anna smiled warmly up at the waiter, "Yes, I know. My grandson is playing. It should be his turn soon."

"Do you mind if I wait?"

"Not at all." The final notes were played of a beautiful song done by a flutist and she heard the beginning to the one that she would never be able to forget. "That's him!" They remained silent as they listened to the melody.

Jason had said it wasn't particularly difficult but it exceeded all the others in her mind and the waiter's too, "You have one very talented grandson. Please tell him that for me?"

"Yes, of coarse and thank you for the company!" As the waiter walked away Anna looked back to through the window and said, "Oh, Jason your parents would be proud."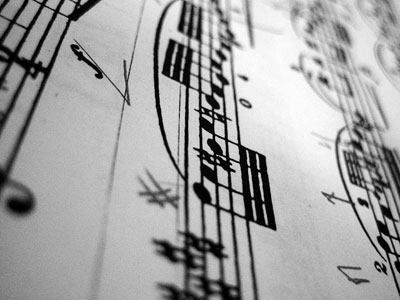 © Kimberly C., Houston, TX