A Walk In The Shoes of a Stranger
May 10, 2009
Prologue:

People always say that right before you die, you see a flash of white light, and memories of the past all fly at you at once. Well the white light I'm not so sure about, and my memories aren't flying by. Actually, mine are going by quite slowly. As I lie here on the sidewalk, the past is coming back with vivid details. All I can hear is their distant screams. I am in my own dimension. Nothing is getting in, and I'm surely not getting out. So why am I not panicking? Why am I not worried, you ask? I'm not sure. I'm asking myself the same thing. It's hard to answer this question. Maybe it's because I am distracted by my past. Maybe this is the key to my future. The thing that tells me if I have the strength to survive or not.

The thing that my mind keeps coming back to is a quote. It's something my mother told me when I was a child.

"Before you judge, walk a mile in that person's shoes. You may see something different then you normally would."

I never completely grasped the point of it in my youth. However while I'm lying here daydreaming it all starts to make sense. I've walked in many peoples shoes, all styles and sizes, but never bothered to care for my own. As these memories slowly come forth, I've come to the conclusion that I would like to know why this is. Was there something that I could have done different? I think I might just go for one more walk, before these memories subside.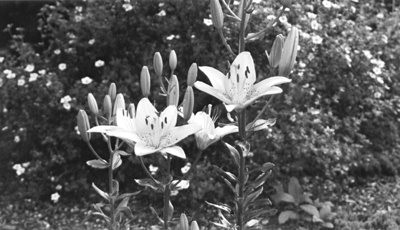 © Sean C., Wilmington, MA