Love will live forever
May 8, 2009
She quietly sat down in an empty seat in her favorite café, She had so little time to think it all over. She went to her check up today. Everything was going fine. But then they checked her breasts. She in just a few breaths found out she had breast cancer. She kept thinking it must be wrong. She was only 27 and she had two small twin girls and a loving husband. What was she going to tell them? She couldn't die. Or have cancer. But the doctors doubled checked four times. They made her feel her breasts too. There defiantly was a lump. She started crying. She just couldn't get over the fact that she's had cancer for a few months. She didn't feel bad just tired. But she just ad twin girls 6 months ago. She started crying harder as she choked out the question "is there anything we can do to get rid of it?" "It is further progressed then normal. We can try a round of chemo but I don't it will help."

The woman started to pray when her husband and their children came in. They all looked like little angels. But soon she will be the angel she thought bitterly. "Hey sweetheart you called?" "I have bad news. Please sit down and listen." "What's wrong? Are you sick? Tired? Depressed?" "I wasn't any of those things until my check up today." "That doesn't exactly help me." "I have acute form of breast cancer. They said they would try chemo but it probably wouldn't help." "How long?" She knew what he meant. He didn't have to say exactly what was wrong. "2 to 4 months" They both started crying, they just couldn't believe she probably wouldn't be alive for their children's first birthday.

***********************************2 months later**************************************
Dear diary:
Lesley started fading in and out yesterday. We know she can hear us. Our children can only say momma. But I was so proud that they learned that in time. WE never taught them the word goodbye. Marie and Bridget called momma a lot yesterday. It was like they were calling their mom back to us. I don't want her to leave this earth. The last 2 months have been busy. Phone calls, money, baby sitters and lots of doctors and radiation. She barely eats anymore, but enough to keep her semi strong. I'm the one who cried more than her. I've helped her with her will. She left everything except the car and the house to her two baby kids. Gosh I feel like I already lost her.

1 week later:

Dear diary:
I'm awake for now. I awaken once in a while. I sip tea. I practically live on tea. My beautiful daughter just had their 8 month birthday!!! one more mile stone I've completed. I'm trying to make it to at least 9.

*********************** 2 months later*********************************************

Dear diary:
Two days after their ten month birthday. She was gone. She got to see them be ten months old. After the second time we visited the hospital they said she would be lucky two live a month. She made it three more months then they predicted. I miss her so much. But I love her strong will. Lesley now rests with the angels. But she will forever be a part of my heart and her daughter's hearts.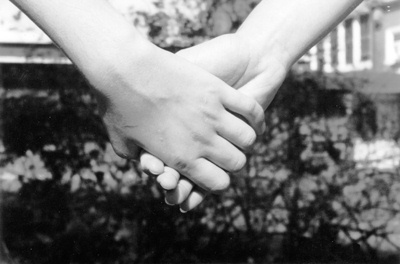 © Lauren G., Pompton Plains, NJ