Amidst an Awkward Peace
May 20, 2009
Peacefully tranquilizing, awkwardly unsatisfying, openly revealing: secrets, emotions, thoughts, rush between bodies, minds, hearts in the midst of nothing--not a simple word ever spoken, not a single action made, not even a hint of wind-- only a steady, unchanging pace of what's always been, and always will be--until it's broken. Why is it, the simplest thing is easiest broken, yet while there can reveal…everything? Silence is deadly; silence is golden.
Wonderful while it is here, yet, in the blink of an eye, it is gone…only leaving the truths it has revealed before being chased away by that whisper, or rustle--changing paces of life forever.

Silence is great. It is awkward. It is peaceful. It is quiet. Yet in that quiet, awkward, peaceful revelation, things happen, changes occur. In its peace, two young lovebirds squirm awkwardly in their seats. In its awkwardness, it brings people together, that steady, unchanging pace of tension, slowly eases as people bond, thoughts transpire, amidst that awkward tension. It is so quiet it practically yells secrets words would never say. Looks, expressions, emotions that fly through the air, only revealing themselves in that cacophonous collision…with silence.

Silence is full of no distractions--no unexpected twists or changes of pace. It is what it is, only that. Amidst its awkward, peaceful, quiet self, silence is only what it is, and can be nothing more. It brings change, but remains unchanged. Silence is golden. Tranquilizing, a cacophony of nothingness that allows everything to occur, when in fact, the silence remains unbroken; because once it is broken, everything changes. Without silence, chaos would occur, so lights-camera-action, and SHH!, don't break the silence.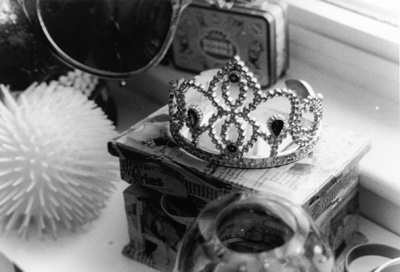 © Bayta R., Beverly, MA