Never Give Up
May 4, 2009
It was in a small neighborhood in Los Angeles, California that Karina had lived with my two sixteen year old brothers and my parents. She had lived there for as long as she could remember. They went to school everyday and they knew almost everyone from the neighborhood. Her two brothers Alberto and Michael were always fighting with each other.
It was a usual day when she was walking home from soccer practice after school as she saw a group of guys and girls hanging out by the canal. The guys were dressed very baggy and Karina noticed they lived on the same street her family did. They were holding a bag full of something and others had a handful of money in their hands. As she walked by with her brothers they stopped to talk to the gang members.
Karina thought her brothers just wanted to say "Hello" to them but they came back with a bag. She decided not to mention it to mom and dad. Their mom and dad were fighting when we came home as usual. Their parents had been fighting for the past few weeks after they went back to school. Their dad didn't get to see them as much because he was always at work when they were at home. As always they ignored them and ate their rooms as they watched television. The family only ate together in the kitchen on holidays.
One clear day when they got back from practice at school they noticed there was a police car outside. They saw two policemen inside as soon as Karina opened the door. They were talking to her mom. They were all scared and thought someone had tried to hurt their mom.
"What's going on?" Alberto asked.
All their mom's clothes were trashed.
"Where's my dad at?" Karina asked nervously.
"You're father is in jail." Mom replied.
She noticed that Karina's eyes had gotten watery as soon as she heard that. Their dad was an illegal immigrant at the time. They all knew that if he went to jail he would be returned to Mexico and none of them would be able to see him in about two or three years. They would all miss him a lot.
"Your dad has done us a lot of harm and had to pay for it by going to jail." Mom cried.
Karina started crying and ran to her room. Her dad was not going to be around for a while and she hated that.
After a few days everybody was acting normal again. Well, everybody except her brother, Alberto. He had become very mean and would get mad for every little thing. Michael, the younger twin, began to follow in his footsteps. Not long after, Karina began to do the same. She began to talk back to her mom and not listen to her. She and her brothers began to sneak out at night and started getting new, older, meaner friends. It didn't take long before Karina started fighting at school, talking back to teachers, and not doing her work.
One day, she and her friends were walking after soccer practice and decided to go to the park. When they got there they were just talking about their names and how they got them, everybody was called by their nickname. They all had to earn their nicknames and nobody could have the same one as any other member of the gang.
Suddenly, Laughter asked "Do you have any markers?"
"Yeah, they're in my back pack. What do you need them for?" Karina asked.
"I want to tag my name on my binder." Laughter replied quickly.
"How about tagging up this whole table?" Karina asked just playing around.
"That's a good idea." said Dreamer, who was listening to them while hearing music on his iPod.
Isaac a.k.a. Lil' Sneaky lived across the park in a big neighborhood filled with nice houses.
"Let's call Lil' Sneaky." demanded Dreamer.
Karina grabbed her cell phone from her back pocket and told him to come to the park and to bring spray paint. He came as fast as he could with many bottles of spray paint. They each grabbed two bottles and started filling up the tables with graffiti.
The next day they all waited for each other at the side of the school like they always did. The day was going by like it normally did in class. Karina and Laughter were working on a social studies paper when suddenly they called them up to the office.
"This can't be good." said the teacher nervously. Laughter and Karina were two of the biggest trouble makers of their school. When they got to the principal's office they both noticed that she was also calling for Lil' Sneaky and Dreamer who were in their gym class. The principal wanted to talk to Karina first and she knew it was about the graffiti. When she started asking her questions Karina didn't get nervous because she had gotten in trouble many times before.
"Who did the tagging?" the principal demanded.
"I don't know what you're talking about." Karina replied.
She refused to answer any of her questions. She finally got frustrated and wanted to talk to Laughter. She told her that Karina had said everything and tricked her into telling her everything that had happened. She then talked to Lil' Sneaky and Dreamer who had gotten there wile Karina was being interrogated. While the principal was talking to Dreamer and Lil' Sneaky the office attendants told Karina that if she kept acting the way she was she would end up locked up in jail like her dad when she grew up. Karina suddenly felt really guilty about what they had done and she got really sad. After talking to all of them the principal called us all in to call their parents so she could speak to them all. She told them what they had done and told them that they were going to be suspended for two days. She told Karina's mom that if she got suspended once more she would get expelled. That was her last warning. She had been moving back and forth from Monroe Elementary, which was in Utah, and Academy Park which I had gone to since I was in kindergarten. I did not want to move again.
She soon saw that her mom was struggling to feed them. She worked in the fields all day for a low salary and Karina was sad for her. She hardly ever had any money left over after paying the bills and buying food.
It was then that Karina realized that if she followed her brothers, who were getting suspended a lot and going to court, she would end up in the streets selling drugs like her cousins. Karina started to do well in school again as soon as she got a letter from Washington, D.C. as recognition for her academic achievements. Her brothers started helping their mom by working on the outside of the house. Karina helped by cleaning the inside. Their dad eventually got out of jail and they are now a happy family. Their dad is now a U.S.Citizen and they all live together and their parents hardly ever fight. Karina now gets good grades in school and plans to go to college to get a good job. As for her brothers' gang problem, they got better with the help of a judge and a couple of court classes for criminal prevention.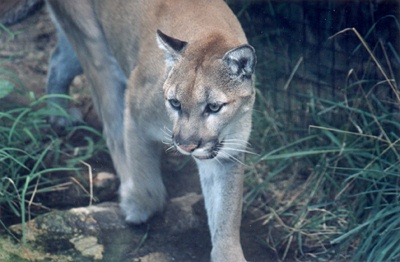 © Kasey W., Sanbornton, NH