The End of my Bestfriend
May 2, 2009
"Jaime, time for school, get up!" No! It is Monday and of course I have the worst thing in the world, school. I hate everything about school. What's the point? The only benefit is friends. I love my friends. Cason, Jordyn, Erin, Carter, Chelsea, Mikayah and Brody. Brody is my best bestfriend. I have known him for my whole life; we grew up together and were 2 peas in a pod. He is like my brother, I love him.
"Jaime! Hey! What's up?" Brody asked as we hugged. No not like that, I love him, only as a brother. His blue eyes looked into mine as his golden blonde hair blew in the wind. I know what your thinking and no, he is NOT hot. I mean blue eyes, blonde hair. Sounds hot…wrong. I don't know what it is about him but he just is not very appealing.
"Nothing much, where were you yesterday?
"Sick"
"That sucks, you ok now?"
"Yupp, I feel great and-"
Diiinnngggg!!

Off to English. Mr. Kyle was absolutely the most boring and mean teacher in the universe. I mean all we do is sit, it is the definition of hell. Thank God I have Jordyn and Brody in all my classes. I think I would actually die without them. As Mr. Kyle rambled on and on Brody made faces behind him and had the whole class laughing. Mr. Kyle turned and everyone stopped. He turned back around and the laughing resumed.
Once the bell rang Brody and Jordyn came over to my desk and waited for me to pack up my things. I am always the slow one out of us. "Jaime come on! We don't have all day here"
"I know Brody, chill out. Lets go."

In Science I sit next to Jordyn and Coby. It's an awesome table but I wish Brody was with me. He sits only one table away so we can still chat. Jordyn, as bored as me, passed notes with me in science.

This is soooooo boring!!!!

OMG I know and without Brody near us it sucks even more.
Yea, pass this note to him , he looks lonely
Lol good idea!

Brody! Me and Jordyn are about to die!
Haha so is every1!!! Ms. Cotts is soooooo boring, she shud b fired!
That is so mean….but true lol thank god class is over, only 2 more till lunch!
YEA!! ☺
Finally school was over, only 3 days left. Now I am walking home with Brody.
"Jaime guess what?"
"What?"
"Well, I was at your house yesterday when you were at basketball and your mom gave my mom this but I stole it and made a copy!"
"OH MY GOD!!!! WHY DO YOU HAVE THAT!!!!"
"Relax it is safe with me, gotta go bye!"
I was speechless, why would my mother ever give that to anyone!! It was the most embarrassing picture of me from last summer. You see, I had just gotten my braces off and I couldn't stop smiling, even when I had a HUGE leaf of spinach in my teeth and I had just gotten the worst haircut EVER!!!! He better not show anyone that picture, but he wouldn't I know him to well…

* * * *

Beep, Beep, Beep, Beep. School time…again. I got up as usual, shuffled through my draws looking for something descent. I picked out jeans and a tee I got from England. It was ugly but I didn't really care today. It was Tuesday and yesterday Brody had revealed something to me, he had the worst picture of me EVER. I mean beyond bad it was…. "JAIME! You're going to be late!"

I walked out side and rang the doorbell of Brody's house. "Hello Jaime," Brody's mom, Kate, greeted me.
"Hi, is Brody here?"
"No, didn't he tell you?"
"O um actually he didn't…I will ask him at school"
"Good-bye"

I wonder why Brody wasn't there? We have always walked to school together and he was always outside waiting to greet me.

I started to walk up my long street. I got to the corner and walked down Haring St. I turned on to Blare Rd. and entered Mountain View Junior High. Every time I see the school I look for a view of a mountain…never see one.

I walked in to homeroom and saw Brody. "Brody, where were you this morning?"
"Uh, I walked up earlier…"
"Oh, uh ok, so what's up?"
"Yea um see ya later"


Brody has never acted like that. We would always talk and walk together. He has never blown me off like that. I wonder why he would start acting like that?

As I entered the lunchroom Brody was already sitting with everyone at my table, he didn't wait for me. I see all his guy friends laughing at me.
"Hey Jaime! Ever thought about being a model? You could specialize in spinach and bad haircuts!" Evan said. All the guys laughed.
Oh no! He did not! He showed them the picture! Why why why why why why why why? This is the end of my life, I am going to live in a whole. Brody! Why?
"Brody, why did you-"
"Uh gotta go…and I am not walking home today, I am going to Jack's"
I feel like I am going to cry. I just don't get it.

****

I need to find out. I need to. Why would Brody do that to me? How could he do that? I am going to his house right now and asking him straight up. Why doesn't he like me anymore?

I rang the doorbell and he answered. Ok just ask it, you can do it, I thought to myself. "Uh Jaime, hello?"
"Yea, we need to talk"
"Now's not really a good time…"
"I don't care, Brody, Why don't you like me anymore?"
"OK, I don't like you because your so annoying and I just don't want to be friends with you, its embarrassing!!!!"
"o-o-ok," I stuttered.



I am sad. I need to talk to other people. I went on IM. Brody was on. I need to ask him if it was the truth.
itz_jaime222: Brody, iz dat relle y?
brodyLAX090: wat do u think
itz_jaime222: umm…idk, wat did I do?
brodyLAX090: u were urself
itz_jaime222: wow, thanks, I thought you were nicer but I thought wrong
brodyLAX090: yea u did, goodbye
brodyLAX090: o n don't talk to me anymore

OK, so I am annoying. Since when? Brody is pretty annoying too. I need to fake sick, I cannot go to school tomorrow. What should I do? I don't want him to hate me. Should I not talk to him, would that make him like me?
****
I don't want to go!!!! I cannot take Brody's meanness anymore. I can't face him. I just can't. With that picture circulating the school and Brody's sudden dislike for me, I just don't want to go.
As I walk down the stairs to leave home I am scared. I still have no clue what to do. I just left the house and walking towards the worst day of my life.

My phone rang, I got a txt. It was from Jordyn.
Whre r u???? u gonna b l8!
Oh my god! I haven't even noticed the time! I was am so late! As I am running up the street I think about Brody. If he liked me I would already be in school. It is all his fault. Stupid mean Brody. I don't even want to look at him anymore. I mean look whose talking about ugly people!

As I walk into class the late bell just rang, right on time! I didn't dare to glance up at Brody…until I heard laughter. "Hey Jaime, is it true?" Jordyn asked me.
"Is what true?"
"That you like Mr. Kyle?!?!?"
"HELL NO!"
"Oh well that's what Brody said"
"Oh…"
I had to go through the whole day with people laughing at me. Who would believe that I liked Mr. Kyle? Brody is a lying backstabber. At lunch, I didn't want to have to see all the guys so I ate with the nurse, pretending I had a stomachache. Even the nurse asked me if it was true. "NO," I shouted at her. Mr. Kyle even came to tell me he was too old. Stupid stupid rumor started by Brody, my EX-best friend.
I cannot believe him and how he ended up being like. I don't know why he did this but I do know one thing. I hate him.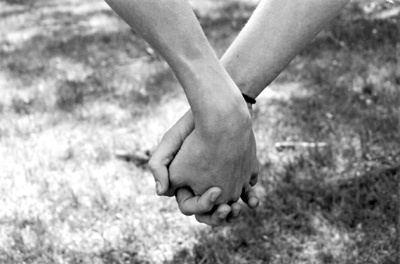 © Alexa T., Pompton Plains, NJ