Dear Liz,
December 1, 2018
August 3rd, 2009
Dear Liz,

I know I just moved last week but I
miss you so much already!!! We're still getting
settled into our new house. My room is suuuuuuper
small. But at least I don't have to share with
my sister anymore.


How are things back in Virginia? Say hi to
your family for me!

Miss you,
Nat
August 10th, 2009
Dear Nat,

Oh my gosh how is New York?! I've never been
there but I've always wanted to go. You live near
NYC right? That's sooo cool.


Everything is pretty normal back in VA, except
that you're not across the street anymore. A new
family just moved in. They have a kid our age,
but he seems annoying.

Keep in touch,
Liz
September 1st, 2009
Dear Liz,

Sorry this reply is a little late! I've been
busy preparing to go back to school. Today was
the first day. Everyone at my school is nice. How
is 4th grade going for you?


Anyways, Mom took me and Olivia to
see a Broddway Broadway show, "The Lion King."
It was great but my sister fell asleep in the middle.
Dad took pictures, though!! I'll put some in the
envelope for you to see.

Best,
Nat
September 27th, 2009
Dear Nat,

WOW!! I wish I was there, too. Thanks for the
pictures, they looked so cool. Now I just need to
get dad to let me go one day.

School didn't start until the 8th for us. Ha ha! You
had to start school one week early :)

You know that kid I was talking about in the past
letter? His name is Chris. He's a BIG BULLY.
send help.

-Liz
October 31st, 2009
Dear Liz,

BOO! Happy Halloween!! But you probably
won't get this letter until sometime in Nov.
anyways, so you've probably already had
Halloween. I was a space alien this year. What
did you dress up as?

Oh no, I'm sorry Chris is being a meanie!
No one here is that mean, but I still don't really
have any friends other than you and Zoe.

-Nat
December 14th, 2009
Dear Nat,

I actually didn't go this year. I wanted to be
a witch but then my friends made fun of me
because they thought Halloween was for babies.
So then I stayed home instead of going to the
parade like usual.

Oh yeah! I almost forgot about your cat. How is
Zoe doing?

-Liz
January 18th, 2010
Dear Liz,

Aww, that wasn't very nice of your
friends. Why didn't you just go by yourself?

Zoe actually just got sick. But the vet
says she'll get better soon.

Also happy 10th birthday! That was last
Tuesday, right? Wow, you're double digits now.
I still have to wait until March.

-Nat
March 2nd, 2010
Dear Nat,

Hahahaha!! I know I sent this letter on the 2nd
but by the time you receive it, it should be your
birthday. My mom told me that it takes 6 days to
send a letter from VA to NY so I planned ahead.

Yayyy, you're double digits now!! Just like me.

-Liz
June 23rd, 2010
Dear Nat,

Are you alright? I haven't heard from you
since winter, and school's over now.

-Liz
August 3rd, 2010
Dear Liz,

Sorry. Zoe was sick for weeks and
then she passed away. I miss her.

-Nat
November 9th, 2010
Dear Nat,

That's terrible. I'm so sorry. I hope you feel
better soon.

-Liz
October 17th, 2012
Dear Liz,

Hey. I'm not sure if you still remember
me - or at least, remember me well enough to
want to become my friend once more. Sorry I
haven't been keeping up with our letters. I was
just organizing my closet the other day and I
stumbled across these old envelopes. I opened
them and all the memories came back… and
for some crazy reason, I wanted to become your
friend again.


You have a telephone at home, right?
My mom's phone number is 845-323-1932, so
you can call hers if you want. How's middle
school so far?

-Nat
May 14th, 2013
Dear Nat,

Sorry I never called. I know you wrote down
a phone number in your letter but then I lost the sheet and I don't remember what it was.
Could you send it again?

-Liz
December 8th, 2013
Dear Liz,

That's fine. Let's just write letters, the whole
'pen-pal' thing is pretty cool because people rarely
do it anymore.

How's life going? You'd always mention
this annoying dude named Chris in our letters when
we were kids. How is he now?
-Nat
June 19th, 2014
Dear Nat,

Chris is a jerk, as always. He just broke up
with me and went after this other lame girl in
my Spanish class. And he'd been cheating on
me. I just want to die right now.

-Liz
July 21st, 2014
Dear Liz,

Don't say that!! You might want to talk
to someone about it if you still aren't feeling
better. I'm so sorry about what happened and I
hope things work out for you. Stay safe <3

-Nat

September 30th, 2014
Liz?

I haven't heard from you since June and
what you wrote really worried me. Please, please
at least let me know you're okay.

-Nat
December 1st, 2014
Liz,
Are you alright?
Please answer me.
Nat
.
.
.

11/12/18 2:30pm

nataliez245: hey liz
nataliez245: ...
nataliez245: you've changed
Read by elizabethskye3, 11/12/18 2:31pm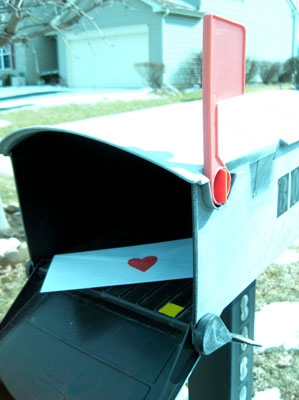 © Jessica C., Aurora, IL