The battle of a lifetime
January 6, 2018
Storyline:
Joe begins to leave to fight in World War 2, which puts his and Mona's relationship and safety at a risk.
Main Characters:
Joe- Going to war, in relationship with Mona.
Mona- At home while Joe (her husband) goes to war.
Scott- Old soldier, that goes to war with Joe.
ACT 1, SCENE 1
(Scene opens with Joe and Mona standing in the Harbor of brighton the day Joe leaves for the war.)
Joe: I will always love you Mona.
 
  (Joe takes Mona's hands and kiss them softly)
Mona: I will wait for you Joe, nothing will stop us. Not even a war.
(Mona looks over to the boat that is about to leave the Harbor) 
Joe: The war will be over soon, I will come back as soon as it is.
  (Joe picks up his military issued duffle bag)
Mona: Please do not leave me Joe I will not be able to survive without you.
(Mona looks down at her feet as Joe lifts up her chin and gazes into her eyes)
Joe: Do not cry my dear. The French people will welcome us in Normandy.
  (Joe kisses Mona on her forehead)
(Curtains slowly close as Joe disappears in the distance while Mona falls to the ground in tears)
End of act 1, scene 1
ACT 2, SCENE 1
(Curtains opens to Joe sitting in a corner of the boat, writing a letter)
Joe: Oh Mona I miss you already, you are my one true love and I will see you soon.
(Joe seals the letter, kisses it and puts it in his pocket)
  (Curtains close as scene closes)
End of scene 1
ACT 2, SCENE 2
(Curtains opens to a Joe standing at the starboard of the boat looking out on the ocean)
Joe: I hope I will get through this alive.
  (An old man limps towards Joe)
Scott: Do not be so sure about that kid. I have been through and seen what war does to a young man. Things will not be the same after this, that is if you make it back.
 
Joe: Better say my prayers then.
(Scott limps away from Joe as Joe begins to look at the ocean again as he hears birds in the distance knowing they are close to land)
(Curtains close)
   End of scene 2
ACT 2, SCENE 3
(Curtains open to Joe waking up to the sounds of a soldier alerting everyone to prepare for arriving at shore)
Soldier: All hands on deck. Prepare for shore!
(As Joe gets close to the front of the boat he notices Scott)
Scott: It is all or nothing now. I wish you luck son.
Joe: We are going to need more than luck old man.
  (Joe shakes Scott's hand)
  (Curtains close)
      The end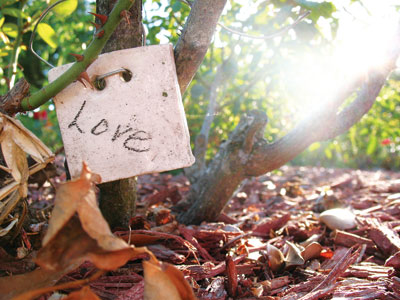 © Danielle L., League City, TX