The Fans From Chicago
December 18, 2017
"The Chicago Bulls are up by only a few points with one minute left in the fourth quarter," explains the announcer. I sit there, watching both the teams in their huddle as the Lakers called their timeout. I see my two favorite players, Michael Jordan and Scottie Pippen, talking to each other.
Then we hear the whistle blow. I see both of the teams break their huddles and go onto the court. Adrenaline running through my body. I'm sitting in my seat, with so much energy, eager for the game to end.
Lakers get the ball, with just a minute left.
----------Earlier that Day----------
"Johnny, come down here. I got something for you," Dad shouted. I pause my video game and I sprint down the stairs. I stop at the kitchen door, panting, trying to catch my breath.
"Come over here for a second," he instructed. I walk over to the table and sit down.
"My boss gave me a gift last week," Dad explained, " he told me that I have been working really hard lately, and that he wouldn't be able to make it".
What is Dad talking about "he wouldn't be able to make it". Is this some kind of event?
Dad just looks at me and hands me an envelope. I look at it awkwardly, and then grab it. I open it very slowly, and find two pieces of paper. I take them out and just stare at them with disbelief. They are tickets to tonight's game, the Chicago Bulls facing the Los Angeles Lakers in game five of the NBA Finals!
"Dad, are these tickets real?!" I ask him with so much excitement and confusion. I look back at the ticket just to make sure they are real. "June 12th, 1991, Game 5 of the NBA Finals, Chicago Bulls vs. Los Angeles Lakers, at the Great Western Forum," read the ticket.
"We have to leave in less than an hour, so go get ready," explained Dad.
"Okay, I'll be ready soon," I tell him as I begin to run off. I stop by the door, turn around, and run straight to Dad's arms.
"Thanks Dad, your the best," I tell him. Then I run up to my room and go straight to my closet, searching for my Michael Jordan jersey. There are piles of clothes all over my closet floor.
After twenty minutes of looking, I found it behind some of my old basketball shoes. I put the jersey on and go find Dad. I find him on the coach, tying his shoes.
"Ready to go Johnny," Dad asked.
"Yep, I'm so excited," I implied.
We lived less than a mile from the stadium, so we decided to walk. The evening Californian breeze felt really nice walking. It kept my mind off the game, that suddenly we were at the stadium. It was so much bigger in person.
We walk into the stadium, the first thing I see is all the posters with Lakers players. One of the players I recognized was Magic Johnson. Dad gives the security our tickets and they let us in. We walk up the stairs to find our seats. I was getting really tired because of all the stairs. Finally, we got to our floor level.
I open the entrance and see so many people going to find their seats. I look at Dad and ask him, " how much longer until we sit down? My legs are starting to hurt."
"They're just over there, we only have to walk for a little bit more," Dad tells me.
After all the walking, we find the seats. I sit down and look at the court down below me. Michael Jordan, Scottie Pippen, Horace Grant, Bill Cartwright, John Paxson, and the rest of the Bulls team was warming up down below. I just sit and watch  Michael Jordan with so much amazement.
I can't believe that I'm at the game right now. I'm watching my favorite players warm up on the court with my own eyes.
Tweet! Tweet! The ref blew the whistle to signify the game. The teams broke out of their huddles and walk to the middle of the court.
Tweet! The game begins. Trying to watch the ball move was impossible. Every second it was in another players arms.
Pass. Pass. Shoot. Swish!
That was what most of the game was, consistent shoots from both the teams. Michael Jordan and Scottie Pippen were having a good game so far.
Brrrrr! The game was flying by, it was already the fourth quarter. Minute by minute, the clock was getting closer to zero. Suddenly, "the Chicago Bulls are up by only a few points with one minute left in the fourth quarter," explains the announcer. Everyone in the stadium is standing on their feet, eager to see the end of the game.
Tik, tik, tik. Brrrrr! The horn blows. The game is finished.
"The Chicago Bulls defeat the Los Angeles Lakers 108-107," exclaims the annoncer.
I can't believe it, the Bulls won their first championship.
"Dad, Dad, they won. The Bulls won," I say with so much excitement. 
"I know, how about we leave soon because it is going to be really hard to leave later," Dad convinced.
We leave the stadium and begin to walk. So many thoughts were racing through my mind. Suddenly, I realized to guys in Lakers jerseys following us home. I wasn't worried, they probably lived by too. Then, I hear the quick foot steps. I turn around to see what is was, but it was already too late.
One of the guys pushes me really hard to the ground. I scrap my elbow and hit my head hard on the sidewalk. I look up and I'm stunned. The two men in the Lakers jerseys were beating up Dad. I try to scream for help, but nothing comes out. Suddenly, I see 2 people running in our direction.
"Hey, get off him," yelled one of the police officers.
"Let's go," one of the men says as they run.
Lucky the police officers came to help Dad. They took Dad and I to their car so we could go straight to the hospital.
Once we got to the hospital, everything was a blur. Dad was taken straight to a doctor, while I had to wait with one of the police officers.
"Your Dad's going to be okay, believe me," said the police officer convincingly. I sat there, heartbroken. A tear running down my cheek.
Why did that have to happen to my Dad? He did nothing wrong.
After waiting for a couple hours, I was taken to go see Dad. The officer took me to a room. I open the door and I see Dad lying in the bed. I ran towards him with tears in my eyes.
"Dad, you're okay," I say with sadness and concern in my voice.
"I'm fine Johnny. Those two punks were just jealous that our team beat theirs," he replied with a smile on his face.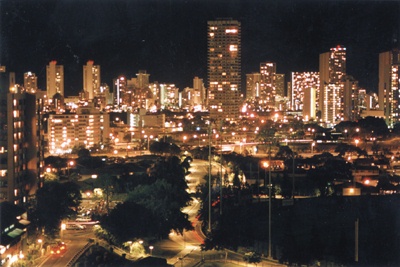 © Chris H., Honoka'a HI