Captain John
November 9, 2017
Captain John
"Gentleman Johnny! Gentleman Johnny! Gentleman Johnny!"
In the voice of everyone's celebration like the sound of thunder, John walked on the podium with his peculiar confident smile. He took over the award with cap in hand, and gave thanks by bowing, then eagerly looked over the spectators.

"Did she come today?" John thought. Without seeing the figure of the girl, he walked down the stairs disappointedly.

"Everything I did was for her, in order to win the championship of this race, I practiced day and night, I made all the effort I could. How couldn't she even come to see me for this moment!" Taking the golden medal off his neck, Johnny rushed out the crowd and cried. He then found a silent place, sat down and covered his head in his arms.

"Wow wow! Look who he is! Why is the handsome champion crying here?" , not from a far distance a sweetly voice uttered. The boy raised his head, blinked his red and swollen eyes with tears again and again.
That's the girl he yearned day and night.
That's the girl he yearned for day and night.That's the girl. The little horse girl.
Years passed, Johnny and Victoria both grew to maturity. John had purchased a commission in the horse guards and became a famous gambler of horse race gambling. However, Victoria left the hometown where she had lived for 16 years by herself. Her father said she went to learn nursing in America. Feeling enormously heart-broken at that time, John gradually returned to a normal state as time went on. Nothing related to Victoria had happened around him these years. He waited, got tired, and then waited again, until never got hope. But deep in his heart, there still was engraved the expectation Victoria had made before: "I want you to become a soldier Johnny, the bravest soldier in the world!"
So he did. In the war of the Austrian succession, he became part of the 1st Royal Dragoons. He was quickly promoted to lieutenant, and then by year's end-captain. He also met a new lady named Charlotte Stanley, the sister of his friend James Strange. Being intoxicated by her beauty, Johnny began courting her and soon, they got married.

Johnny then took part in a large amount of wars. He became a war hero after he helped defeat the Spanish at the battle of Vila Velha. Three years later, he was elected to Parliament and promoted to the rank of Major General in 1772. As a good commander, he drafted instructions advising his officers to treat their inferiors with respect, and to consider them "thinking beings" but not just pawns.

But he had divorced Charlotte result after which he was sent to America after his promotion. So most of the time Charlotte and John couldn't meet each other. Affection then decreased bit by bit.

There was Nono undoing the past. Therefore, John began to start the most important war in his life — the American Revolution.
"Soldiers! Attention!" A resounding voice occurred everywhere around the barracks. John, with sharp sword and a fine British handgun, in a bloody red military coat and army green trousers, was standing on the stage, overlooking the troops he lead.

"Our plan is clear, march from Canada, down the Hudson river, and capture Albany. Once we occupy Albany, taking the Hudson river will be child's play, and then, America will be manipulated wrapped our fingers. So! Everyone! Follow my order, let's invade America!" A high morale emanated from his face, John opened his mouth and shouted : Britain! Britain! Britain! "Britain! Britain! Britain!", and the soldiers repeated.
After that, John walked to his camp separately. "Johnny? Is that you?",a small voice sent behind uttered.
John turned back and wanted to recollect who she is from his memory. But he had no idea. With the complex feelings in his mind, he asked gently: "Excuse me, have you ever known me before?" "It's much more than knowing! Do you really forgotten me? You mustn't be serious! Johnny! I'm Victoria! Johnny!" Victoria shouted astonishingly.

"What! That can't be true! You are Victoria? But where have you been all these years? How could you have left me alone in that small town? What terrible disappointment I experienced upon hearing nothing about you for such a long time! How dare you! How dare you!" John ultimately couldn't hold-up his emotion,. His brow twined tightly and his eyes turned red.
That night, John and Victoria recalled a number of things that they had done together before. Moreover, they talked a lot about the future, such as something in regard to the British plan and the war.

The next morning, Victoria left unexpectedly. Although confused, John didn't care much about this due to the large amount of work he had to do.
A few months passed; John had already captured every territory he wanted, except for the Hudson River. On the day that he prepared to attack the Hudson, John felt a little weird. But soon, the war began.
At first, John thought this was just a game. However, during the battle on Freeman's Farm, he lost two men to rebels. Also, the reinforcements from General Howe in New York didn't arrive. So John decided to set up camp and hold what he had gained. By October 3rd, John realized that General Clinton would never arrive in time. He then made an crucial decision—he planned a rush on the patriots' left flank. Unfortunately, the Americans easily cracked his strategy and almost killed him.

The war therefore ended in an inconceivable way, as most people thought this may be a victory for the British.
In the military hospital, John had a vague dream. In his dream, Victoria was fondling his head tenderly. She apologized that she felt so sorry for him. But now she was working for Benedict Arnold, so she had to do this. It was not her will and she still wanted to get his forgiveness. Then she disappeared in silence.

As John woke up, the words of Victoria echoed in his mind.
At last, he realized. Benedict Arnold—the most crucial enemy he had—was the admiral of Americans' troops. And Victoria had told Arnold the whole plan John had previously told her.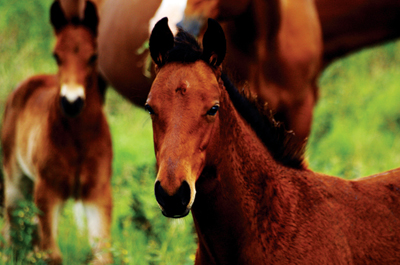 © Sarah L., Holualoa, HI