Back to 1773
November 8, 2017

Does anyone have a moment to enter a time tunnel? At least, one young history major student, Anderson, experienced this magic, and even ridiculous, travel. Believe it or not, what happened to Anderson was too real for him to take as a dream.

The bell rang as always spreading across the whole teaching building while Anderson stepped into classroom set for his lesson.

"Turn to the page 773, today let's talk about the Boston Tea Party." Dr.Smith's voice filled the hall. Tired though Anderson was, he forced himself follow the professor's instruction, opening his textbook to 773. The icon illustrated on the book was so strange that Anderson almost cried out— a figure in that picture was totally the same as Anderson himself. It was too late for Anderson to ponder it more, the picture suddenly exerted a irresistible tension in him, Anderson had no choice but to enter into the picture.

As soon as Anderson opened his eyes vigilantly, a solemn sound entered his ears. "My son Anderson, do you feel better now? Come and take some medicine.", the voice emanated from a old man who was well-dressed. Anderson froze a moment, wriggling his lips, and matterins: "Ummm… could you tell my which year it is?"

The old Anderson, his father, knitted his brow for a while but eventually told him it was 1773 this year."1773!", when this number pumped into his brain, Anderson quickly bounced up and murmured something his father couldn't understand. The old Anderson sighed and closed the door, speaking loudly"Jane, get the best psychiatrist for your son, the severity of his fever is far more exceeding what we thought."
"Oops, it seemed like they misunderstood something."Anderson thought.

Anderson extended his head out of the window; what he saw deeply shocked him. It was a totally different environment than from now he was living in. The carriage crossing in the road, and strangely worn attire.

With more background knowledge Anderson obtained, he gradually figured out his position in this time and age. Anderson was the son of a local tea dealer; as a history major, he definitely knew why his father pulled a long face all day.

Opening his window, Anderson saw a newspaper kid yell on the street,"Big news! Big news! The British government ratified Tea Act."

Anderson waved his hand towards that kid?demanding a copy of the newspaper for which one third of its content related to the Tea Act. After a quick scan of the report, Anderson went upstairs to find his old father. He knocked on the door and tried to open it , but failed. Anderson wondered why is father locked the door while the old Anderson yelled "Who is knocking?"

Anderson responded to his father but surprisingly his father didn't open the door for him immediately. It seemed like his father was explaining something to a few guests.

Then, the old Anderson opened the lock letting his son into the room where were already seated two men. Noticing Anderson existence, the two men left their seats and shook hands with young Anderson. "Your father is an extraordinary businessman, isn't he? ", a man first conversed with Anderson. Not waiting for young Anderson response did his father quickly answered that guest ,"Mr. Hancock, you must be kidding."

"Hancock!", young Anderson found that he met such a celebrity. The man who appeared in history textbook now was standing right in front of him. Young Anderson then shifted his view towards another elderly man in the room; Anderson couldn't help shouted out "Wow, Adam Samuel!".

The unexpected behavior shocked everyone in the room so the atmosphere became frozen. Old Anderson, his astute father, first broke the deadlock "You bloke, how could you be so rude to our well-beloved Mr. Samuel? "

Two honorific guest bursted out of laughter in response to old Anderson's sense of humor. But Samuel Adams was still confused about why this young man knew him because he heard about that the old Anderson's son having neither learned knowledge nor skill.

Anderson thought it necessary to eliminate Mr. Samuel's confusion, so he told Mr. Samuel that he liked to collect newspapers and magazines; that is, he was eager to know the latest news worldwide. Since Mr. Samuel was a extraordinary figure in the field of newspapers, it was normal for Anderson to know him well.

Hearing that young Anderson was interested in media, Adam Samuel asked Anderson whether he knew about the recently issued Tea Act issued recently. Compounding the knowledge he obtained in college, young Anderson analyzed the Tea Act in a profound manner. Apparently, Anderson's astute assessment on the matter at hand shocked all the people in the room, even his father who found his son to be a brand-new bright young man he've never seen.

John Hancock first clapped his hands to show his appreciation to young Anderson.He thought Anderson would be a decent candidate for his next plan. Samuel Adams stood up and also shook hands with Anderson, whispering near his ears "On 12.16, I will waiting for you at the dock."

Anderson never imagined he would be involved in such a famous historical event. By the approach to 12.16, Anderson heart started to flip .

The breeze from the sea forced young Anderson to calm down; as he kept waking, he saw Mr. Hancock and Mr. Adams were waiting for him. He was then taken to a small cabin filled with approximately sixty Indian men. Although Anderson already knew the true intention of this group of people, he still listened to Mr. Hancock exposition patiently.

A moment later, after Anderson also completing appearance with the Indians, they were led by Mr. Hancock and Mr. Adams onto the huge ship with proper guidance. The tea boxes were filled across the ship, Anderson notifying that those were their targets.

"Take action!" said Mr. Hancock.As soon as their leaders gave the order, they rushed towards the tea boxes. Not only were hundreds of tea boxes being poured into the sea, but they also helped the anger of thousands of American.

When the groups were ready to left the merchant ship, young Anderson was standing at the bottom of the crowd. Suddenly, they were exposed by the English governor; Anderson murmured in his mind "the textbook never says the Son of Liberty would ever be in real danger."

Though Anderson escaped in his quickest speed, he was still captured by the troops. In the chaos, he was somehow pushed into the icy November harbor water. Once pain of extreme chills fell upon him, Anderson turned numb and came to the endpoint of his life.

Feeling a knock off his back,"Strange," young Anderson thought, "why am I have consciousness again." It was his deskmate that wake him up.

"Anderson, could you tell us what you think about the Boston Party." Dr. Smith towering voice circulated above his ears. Anderson trembled for a second, raising up his head, having a meaningful eye contact with his professor.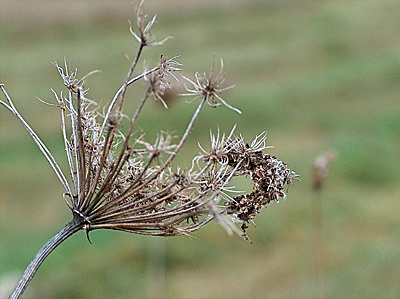 © Sean C., Princeton, IL