As a soldier
September 26, 2017

In the year 1994, I was just aged 21 years. At that time, I was asked to join in military. I have done well in all physical tests and writing tests. I was selected as a soldier. They trained us for almost two years. My co-cadets completely were confronted. They were confused to some extent. However, as I already took part in National Cadet Corps (NCC) in army wing, it was becoming easier for me to do better in training and score more stars. I was given confirmation that my job is going to be permanent. I was joining in a regiment to get myself improving my coordination with co-soldiers.
A long time of another 3 years were completed. Then KARGIL WAR was started in May, 1999. We were informed that we were going to take part in that war. I started feeling tensed. Whatever happens to me, I prepared myself to confront the war. I started my journey to the war place on a truck along with my regiment. I do not know why this war is declared. I asked our colonel the same question. What he told and I understood was, our India in 1984 successfully took control over Siachen glacier in operation Meghdoot. This humiliated Pakistan and they were planning vengeance since then. So, they occupied Kargil to force India to vacate Siachen glacier. Simply, what they want is to confiscate Siachen glacier from us. However, we are contradicting it. So, they became decisive to declare a war.
Then I got another doubt that why they only targeted kargil district. I was about to question our colonel again, meanwhile we traversed a river on a bridge. Suddenly a bullet came flying in the air and shot one of the members of our regiment. It pierced into his chest and completely got abrasive. His condition was so much severe and critical. Then we took him to medical centre all the way back. There, the doctor took a syringe with sterilized needle and filled some anesthesia in it and injected the syringe in his forearm. I still wonder how he went into a deep sleep that he is also not responding to basic stimuli. Then the doctor took the bullet carefully out of his chest.
We all started our journey again. We went all the way back again and left the injured person over there. This time a grenade fell into our truck. I do not know how fast I have given my reflex action towards keeping a pin in hole given in the grenade in order to stop the grenade to blast. After some time what we found was that, it is just a smoke grenade but not a real one.
I questioned our colonel the question I wanted to ask earlier. Then he told that kargil was targeted particularly because the terrain was conducive to the preemptive seizure of several unoccupied military positions, with tactically vital features and well prepared defensive posts atop the peaks, a defender on the high ground would enjoy advantages akin to a fortress. Any attack to dislodge a defender from high ground in mountain warfare requires a far higher ratio of attackers to defenders, and the high altitude and freezing temperatures would exacerbate the difficulties.
At last, we were in the war field. The defenders were at freezing high altitudes. I was shivering like anything in that situation. One grenade blasted near me. Then, my ear was completely damaged. I could not hear anything with my right ear from then. I was the only one of our regiment who is still living in the war field. Our regiment's colonel was also dead.
They sprayed tear gas in our eyes. I got very much angrier. They killed my beloved friends and respected colonel. I am not a man of flesh and blood then. My blood is completely getting furious than ever. I was actually very much afraid of weapons. However, I do not know how I managed to fight and kill 20-30 people within just few minutes.
At first, I thought that our strength is getting lesser. However, what is in reality is Pakistan people are being decreased. There are just hundreds of them, but we are in thousands. I shot another 30 members of the remaining people. The war went on for another 2 months. I felt very difficult fighting in the war field in those freezing temperatures. However, I managed to sustain heat in my body. I was completely injured with bullets in my body. Doctor took over 4 bullets from my body. He advised me to take bed rest for 3-4 months and not to take part in the war. I just took a little nap for one day and went to the war field again. Their strength is getting lesser every day.
When I was in the war field one day, unfortunately, I stepped on a land mine. It is very difficult to stand still on that thing. On the other side, my injuries were very painful. I was unable to bear them. At that time, I had no choice. For last, I shot a bullet straight into one of the Pakistan's colonel's head. Shooting the colonel's head made me to go back as I shot the bullet with AK47 gun. The land mine blew. I was thrown to somewhere without both my hands and without one leg. I looked for my body parts but could not find. There was numbness all over my body. I know that the war will be terminated soon. I came to an inference that India will win definitely. My last word from my mouth was JAI HIND.

My name is Bharath.
I am an Indian soldier!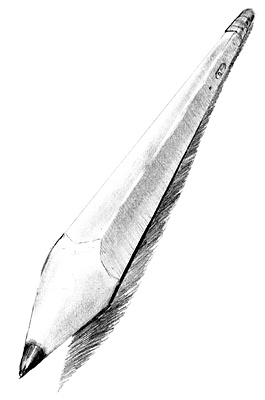 © James H., Philadelphia, PA