Messenger
May 12, 2017
Messenger
Bullets zoom past him like lasers. Flashes of light evolve into targeted missiles. Gunshots overwhelm his eardrums. He closes his eyes, rotates his body, and hoists himself out of the blood-soaked trench. All he thinks about is how fast his legs can go in a race against time. He bends his back as to duck the endless barrage of bullets coming from behind. Gripping the paper with pale knuckles, he serpentines through the cratered field. As he blindly dodges the chasing gunfire, he hears a distant whistle. Gradually, the whistle turns into a deafening explosion, launching him into the grey, dead sky.
He awakes to dirt spraying onto his immobile body. He knows he's on the ground, but he still thinks he's running. He looks down at his torso to see both of his legs attached to his body. He looks to his left and sees a full arm with a hand and fingers. He looks to his right to see nothing but the remnants of his limb. He tries to pull himself up, but he is anchored to the battlefield. Amid the concert of war, his senses deteriorate. The brisk air slips away from his fingertips. The scent of smoke is blocked from his nostrils. The thunder of battle diminishes to silence. The view of the war-torn Earth fades away.
He is suddenly thrown back into the apocalyptic fantasy with a jolt. Before he can process all of his surroundings, he feels the solid rock bumping on his back. He cannot muster enough strength to oscillate his head to see how his body is being moved. His arm drags along the blistering dirt, but he cannot feel the blisters.
His body leaves the earth into the cover of a trench. He sees soldiers exchanging gunfire. He sees soldiers desperately taking cover. He sees soldiers dead on the red dirt. His eyes are level with those of the dead. He absorbs as much of the carnage as he can to try to force his brain to regain consciousness. As his senses slowly regenerate, the first thing he feels is the crumpled paper in his hand. He slowly raises his arm up to the sky, completing his mission.
Then, a whistle.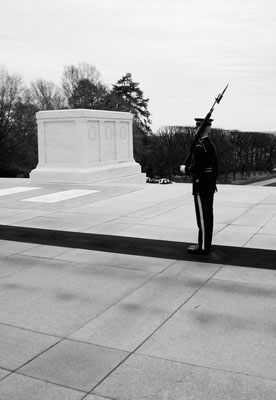 © Jordana W., Harmony, MN