Martin Luther King and I Were Unbreakable
April 9, 2017
Must it be him a person who pioneered what it means to be a racially open-minded. Who is an individual of equality amongst a line full of segregated tones which brings a sense of hope to all in one vigorous voice. Thus, born in January 15, 1929, Martin Luther King Jr. triumphed what is deemed inconceivable. I knew him like the back of hand. He's an ambiguous character who wants to strive for the betterment of these segregation laws. It's been accompanied by many but nothing like that of this sensible man. Under these Jim Crow laws, we were separate jars of peanut butter and jelly that couldn't coincide with our differences and be one. One who sees the value of equality and fairness amongst all ethnicities, cultures, or attitudes. This was everyone's dream but they didn't have the ink to write it on a piece of surface. I am an acquaintance of the well-beloved Martin Luther King Jr. and I declare that he be given a chance of a lifetime.

We as human beings must oblige to all our own lives in way of obtaining our most desirable knowledge. By his finest years, Martin Luther King Jr. led the Civil Rights Movement. It was an act unlike any other would have envisaged. I indisputably recollect that moment in which I endeavored to cease the great Martin Luther King Jr. from doing what he ratiocinated as correctly appropriate, but with no avail. In my part, I decided that it's best to minimize his accompanying acts of peaceful protesting. I can't detect something that isn't far from my reach and I thought the same ideology can be vocalized to him. That wasn't the case as his determination to free African Americans from iniquity within the walls of white prejudice was under way.

Comments kept flying back and forth about whether he should take interest in such act. As a confidant, I forbade him from doing such action to keep the communal at bay from his followers but he wouldn't budge. Desperately he replied, "It's a peaceful protest for the greater benefit of our people." " I must refuse to take part in such segregation laws put into place and I recommend you do the same." He exclaimed, "Just like Gandhi's way of contending with oppressive ruling I to will go about a similar path even if it obliterates me!" I was stupefied as these words flew out of his mouth. So, I replied, "So be it, let's become a fair America."

The fact remains that in 1963 Martin Luther King Jr. discoursed his cognitions on the March on Washington. The microphone was frigid throughout the speech as he commemorated black individuals to become one with white folks and vice versa. His spoken words warmed the microphone as it vibrates that piercing voice of an angel through the ears of its listeners. I was impressed as my salty tears glide past my cheeks. Afterwards, police official crowded the streets as change in America didn't seem quite magnificent to them. I was in those crowds of onlooking civil rights supporters. On the contrary, due to Martin's wise words and appeal to the public he was sentenced in jail. Little did they know that this will empower him to do greater achievements and become an American icon.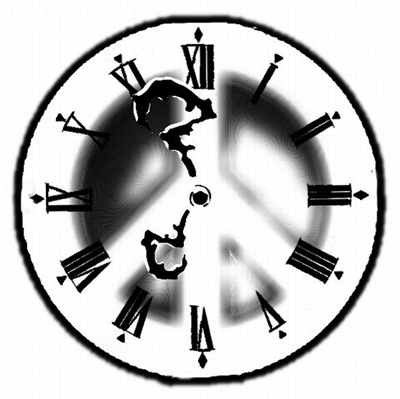 © Joseph S., San Anselmo, CA