The Capturer of Dreams
February 14, 2017
Reminiscing, I exhaled and thought of the time when my mother laid me in this bed of mine, tucking me tight and telling me to never let go.
She quickly looked up from my bed, telling me that the dreamcatcher above me would be my protection from the evil chaos that was drowning us in a submersion of fear. Each and every bead and feather had a special purpose, interwoven to fulfill what duty she no longer could in the short moments to follow. Franticly, she told me to stare at this dreamcatcher above my head and to fixate all my feelings and emotions upon it and no matter what, to know that she will be with me through it, she will be in my dreams, right there, protecting me.
I heard what I know now to be gunshots and was too young to comprehend the extent of what was happening, but the following noise of fire crackling and our people screaming was more than enough. I may have been young but I knew our people hadn't a chance against what my better judgement was telling me. My mother's eyes widened as she kissed me on the forehead and ran out the opening of the safe haven she placed me in.
All I knew then was to stare at the dreamcatcher above me. I stared so hard I could feel my eyes becoming bloodshot and the straining pull of my eyelids became so immense it was unbearable. II knew from my mother's words that I needed to feel connected in this given moment. I knew I couldn't help my mother so I tried connecting myself with her weary body, through that dreamcatcher, so that the settlers might not touch her- only if I could help the amount of time I stared.
My eyes shut, then opened again. I failed her. I knew morning had come. I reached above my shackled bed and tore the dreamcatcher off the singed wood. I ran outside, holding my heart in my hand. I looked about and saw my worst nightmare. Even my heart couldn't take the load of this nightmare, for it was too heavy for strings to bear. There was no one- only me. I closed my eyes and fell to my knees. I needed my mother.
I opened my eyes and stared at my mother, knowing she'd be there like she had said. It's where she had protected me, in my heart. I laid there with the billowing scent of smoke surrounding me. It was in that moment I realized my heart was much more. Each string and bead was interwoven and standing for everything I cared about, each delicate human in my life was now there-only there. My heart had now captured more than I had dreamt up. It was done with now. It was there all along, protecting me. I had been given new purpose, one in which the capturer of dreams would give me my strength. Each interwoven feather and string of my heart was the only piece of me never falling apart.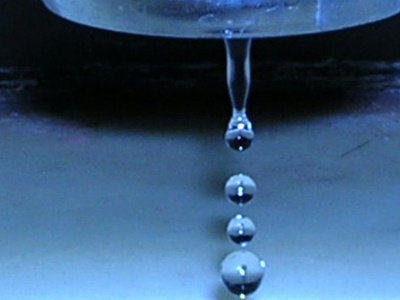 © Brittan S., Chino, CA