Montresors Reason for Revenge
November 18, 2016
Today is the day the new Renaissance Mall opens and Montresor races to grab his phone. Montresor and Fortunato have been waiting weeks for the mall to open so they can go together and today's the day. Montresor quickly grabbed his phone and scrolled through his contacts until he found Fortunato's contacted name (Best Friend).

"Omg Fortunato did you hear?!."

"About the mall yasssssss we totes need to go today!" Fortunato replied excitedly.

"Okay I'll meet you there." He hung up the phone and rushed quickly out the door.

He started his car and drove to the new mall to meet with Fortunato. When he arrived he parked and looked around the entrance until he found him and approached him with a hug.

"What's up bff?!" Fortunato said hugging him.

"Nothing much but i'm so ready to go shopping." He said squealing girly like and excitedly with Fortunato.

They walked in the mall swaying their hips and holding out their hands holding their man purses.They visited various stores such as JCPapals and Clarisse. Near the end of the day their hands were full of bags from various places but they had one more place they were going to go to Hans Topic.

Entering the store over joyed to see their favorite store in the new mall they immediately started clothes surfing. Fortunato rushed over to the t-shirt section after he heard his excited screams.

"Omg what is it I came as soon as I heard you're excited screams." Fortunato said jumping up and down excitedly.

Montresor held up matching t-shirts with a quote from their favorite show Renaissance Romance for him to see.

"I saw these shirts and I was like we totes need these and they're buy one get one 50% off." He explained as they both started to fanboy over their most favorite show.

"We need to try them on and take a selfie in them." They said in unison and ran into the changing room. Both of them took their shirts off and put the Renaissance Romance shirts on and Montresor took his phone out and they posed with the shirts on and took a selfie.

They looked at the photo and smiled and laughed and talked about how the lighting brought out the colors in their eyes and etcetera. After they finished gawking over the picture Montresor posted it on his Instagram page tagging Fortunato in it.
The two friends took the shirts off and put their own back on got out the dressing room and paid for the shirts. After leaving Hans Topic they left the mall and parted ways to their houses.

As soon as Montresor got home he checked how many likes he got on the selfie he posted of him and Fortunato. He had 56 likes and he scrolled through and got upset when one of them wasn't Fortunato. So Montresor decided to take a shower thinking he hadn't made it home yet and didn't have time to like the picture yet.

Thirty minutes later Montresor finished taking his shower he came out the bathroom with his pajamas drying his hair with a towel. He got his phone off his nightstand and checked to see if Fortunato had liked the picture yet and he hadn't! Montresor was outraged he grabbed the phone and opened the app and texted Fortunato in his direct message box on his account (@RichFool1000).

In Message Box

Montresor:Umm Bestie why haven't you liked my

Fortunato-*reads message doesn't reply*

Montresor-Answer me!

Montresor-I know youre there youre reading the messages

Fortunato-*reads doesn't reply*

Montresor gasped in utter shock that Fortunato hadn't responded to his messages.He sat on his bed and glared down at his phone angrily.

"I will have revenge on him!" Montresor said holding his hands up angrily.

But then he looked at his nails more closely and cringed.

"I will have revenge after I get a totes needed manicure." He said hurriedly going to grab his sparkly pink nail polish. To be continued after Montresor paints his nails of course.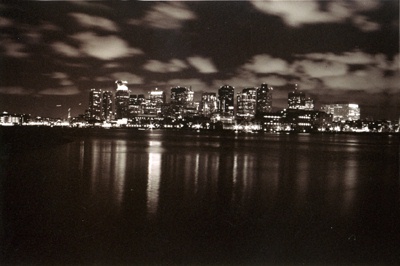 © Hoang P., Rochester, NY