The Story of Iqbal Masih
MAG
March 5, 2015
It was a challenge to breathe. With every intake, dust flurries scratched down my throat like fingers on a chalkboard. My esophagus begged for me to cough, but even as a four-year-old I knew better than to make noise. The man in the corner grasping his black stick was reason enough.
Work was always long. When people work at things constantly, they speak of how the time flies because of the intense focus on their task. I didn't feel that way, and I knew the young girl next to me understood too. My back ached with a sort of pain unheard of at my age. The bones of my fingers screamed for a break, knotting and sweating and trying not to slip. If I slipped, I would have to untie all the knots up to my mistake, and perhaps have to face more than the man with the stick. Because of this, always feeling pain and fear, every second felt like a lifetime, and I awaited the six hours of sleep that would come at the end of my twelve-hour work day.
The room was hot, and I felt sweat pool at the base of my neck and dot my forehead. My employer once told me as I was hung upside down (I had complained about the heat before I learned not to speak) that he couldn't afford to open the door and allow the fresh air in because it would ruin the carpets. The click of his sandals on the concrete came to a halt in front of me, and I saw his toes point to face me. The blood was rushing to my brain, and I felt so dizzy I was sure I'd vomit any second. I was aiming for his feet.
He crouched down so that I could see his silk paisley shirt glimmer under the faint light bulb. In a quiet, controlled voice, he asked me, "Would you rather have the carpets ruined, Iqbal?"
I wasn't sure if he wanted me to speak, but there came no whip when I stuttered out a quiet, "No."
He rose up from his crouch, stretching his back as if that was the most exercise he'd had in years. From the corner of my eye, I saw another girl flinch when his sandals began clacking again.
The man warned me that every time I acted out of turn, more was added to what I and my family owed him. Although that warning was seared into my brain, I couldn't stop myself from standing up to the people in charge.
After he left, I passed out and woke on the floor near my carpet loom. There was a cold chain around my ankle. I was young at the time, but I dreamed of escaping that place. A place where torture and slavery of innocent children was the norm. Hunger and pain and ache in my bones fueled my determination. The urge to flee was written in each heartbeat, a message through each nerve synapse electrifying me.
• • •
Years later when I was ten, I saw my chance. I was staring at the cracked ceiling above my bed when a boy next to me whispered that there was a freedom-rights group, called the Bonded Labor Liberation Front, meeting to discuss child labor. A new man with a stick stood outside, a threat always hanging over us like a dark cloud. He whispered that it was on Sunday, and my eyes opened fast and wide, staring at him in disbelief. He smiled and nodded, and soon my made-up escape plans began forming a foggy reality.
The man with the black stick walked in, presumably hearing my excited reaction.
"What is going on?" His tone was clipped. He was a tall man with broad shoulders and a permanent scowl. After a moment of fear-filled silence, I muttered an excuse for turning in my sleep. I quickly bowed my head as his boots clicked closer to my bed.
"Get up."
I stood. The boy next to me buried his head under his blanket, but I stood as tall as I could, taking this moment to stretch my back, despite the stubborn C-shaped curve it had adopted from working. It showed the man that my dignity was the one thing they couldn't beat out of me.
"Come outside."
I walked in front of him and stared down the hallway. Before turning and accepting my punishment, I waited until I heard the click of his boots right behind me and for him to whisper, leaning close to my ear, "Turn around."
When I returned, bloody and bruised, everyone in the room had their heads buried. The boy whispered, "I'm sorry." He had been crying. I nodded, patted his hand, and then turned so he would not see my tears. It wasn't his fault.
• • •
When Sunday came, my day off, I was determined to attend the Liberators' meeting. My every cell was aching for the outside world, with its smell of bakeries, the quiet roar of people milling about, and the freedom and space that so many take for granted. I yearned to feel cool, fresh wind on my face instead of the stuffy heat of the small room that had been my home for six years.
After a guard's attention veered away from me for a moment, I slipped through the mill and, once outside, headed toward the meeting hall. I had escaped once before, two years ago with a handful of others, and we tried to tell a policeman about our tortured lives. He took us back, accepted a large stack of cash. We were then put into a dungeon for a week with no food.
At the meeting hall there was a crowd. Some people gave me odd looks because of my scrappy clothes and bony appearance. A man stood at a podium and smiled at people as they sat down. He seemed kind. He began speaking with a soft, calming voice. Some of it was hard to follow because of the words he used, ones I had never heard due to my lack of education. I did hear when he mentioned peshgi, though. Peshgi means loans, and it is the type of system by which I was enslaved. His voice explained that peshgi was outlawed by the Pakistani government. He said more after that, but my mind had momentarily stopped working. Peshgi was illegal. I saw a true chance of being free.
After the meeting was over, I stopped the man, whose name was Ehsan Ulla Khan. I told him everything about the mill and my wish to escape. He let me to stay with him for a few days so that I could gather the documents to officially earn back my life. He gave me food, which I ate ravenously. He gave me freedom, which I took gratefully. I saw my mother, father, brother, and sisters for the first time in months. I was happy.
Over the next two years, I gained an education, traveled the world, received awards, and saved over 3,000 people who were in the same horrible predicament I once was. I saw the chance of becoming a lawyer, fighting against bonded labor. I visited America to raise people's awareness that the intricate carpets adorning their floors were made by enslaved children.
On my first day home from America, I was walking down the streets with my cousin, who was also an activist. Suddenly, I saw a man standing with his hands behind his back. He looked angry, and a gun appeared when he removed his hands from behind his back. I ran and yelled for my cousin to do the same, but the man was right behind us. There was a sudden pain in my stomach. I was yanked from the world, staring and not believing as my body fell and my cousin screamed.
• • •
Freedom isn't a privilege that only worthy people must earn or be born into. Freedom is a right that everyone is entitled to from birth. Although my time on this earth was short, I understood the importance of liberty and that without it life is pointless. Fighting for freedom is a worthy cause. I'm content that when I died, at least I was free.
• • •
Iqbal Masih was born in Murdike, Pakistan, in 1983. When he was four years old, his father sold him to a carpet-looming factory in order to pay for his older son's wedding. Those six years took a toll on Masih; when he was 12, he had the malnourished body of a five-year-old. He also had tuberculosis and a number of other illnesses. One day, he attended a meeting for the Bonded Labor Liberation Front, and that began two years of working to help save over 3,000 imprisoned child workers. He often went undercover to gather information, risking his life. Masih finished four years of schoolwork in two, and hoped to become a lawyer. Tragically, on April 16, 1995, at the age of 12, he was fatally shot. It is not clear to this day whether the shooter sought out Masih because of his disruption of the carpet business or whether it was a random act of violence. Masih's lasting legacy is an organization called Free the Children that continues the child liberation work Iqbal Masih bravely began.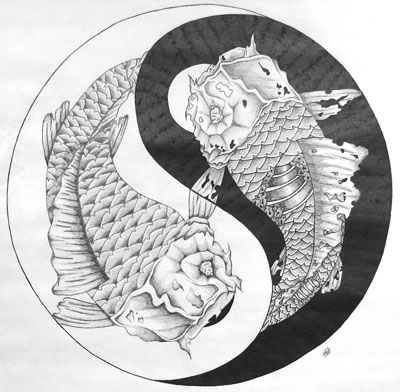 © Matt F., Pierz, MN