Broken from the beginning: a Pompeii story
April 13, 2014
I can remember it all. The screams, the
shoving, the running. The heat from the lava beating on my skin like i was
tanning on a beach and the ash falling from the sky like black snow covering
every thing in its path. I remember all the people lying in the streets
motionless from being trampled and all the cry's of those being devoured by the
lava rolling down the mountain like its was a monster and they were its helpless
pray. My parents faces are all a blur, but theirs i remember. Lidia's long curly
hair that stretched to the back of her knees, her glowing green eyes that
glissend in the moonlight, and her smile the could cheer up 200 hundred people
with one look. Everyone said she looked like a princess when she wore her gowns
and Rosette with her shoulder leangth brown hair and her frekles that made
people smile, her dark blue eye that made you drift to a far away lace where
you'd doze off on a peaceful beach. All my friends said that she was like a doll.
Lidia was was the eldest of me and my fraternal twin Rosette.
She would sing to rosette when she was sad and made
me soup when i was sick. Ma and pa where always gone due to work, bu now i'm
lonelier than i ever was.it eats away at my heart, but my child hood friend Marie
is keeping me company. Me, Marie, and some other villagers were the only one who
made it out and actually came back. I really miss them. I miss their big bear
hugs and the mushy kisses that left lipstick smered on your face. If i could
have a wish, any wish at all, i'd want them to be here with me now.i'd wish that
we were some where else. somewhere full of peace, but i know that wont happen.
that day haunts my mind like a ghost. I can never forget October 24th.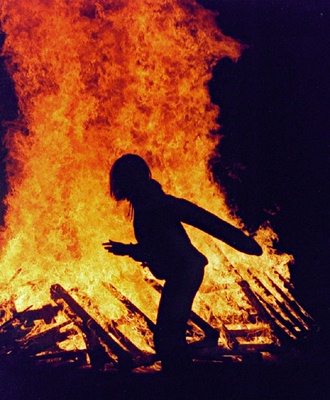 © Hali S., Robinson, IL