Missing in Action
February 20, 2013
Missing in Action

Gun shots pounded my ears. I was hiding with my squad in a basement and with each step, the Germans got closer to us. I didn't know what to do. They outnumbered us five to one. We had no chance, but I didn't want to surrender. The Germans entered the room. "Surrender," shouted the man with the split lip. Sweat gathered on my forehead as I tried to figure out what to do. I drew in a shaky breath and replied "We surrender."

The next day I was loaded up into a truck and taken to a castle near Braunschweig, Germany. I was taken into a cell and waited there for what seemed like a week. Finally I was called out and I was taken into an interrogation room. The man looked me straight in the eye. He asked me who I was, where the other squads were, and what they were planning. All I told him was my name, rank, and serial number. He asked me the questions over and over, but each time I gave him the same answer. Then I was taken back to my cell. Each day I was taken out of my cell and into the interrogation room, and each day I gave the same answers. Finally after what felt like weeks of captivity, I was released and taken to a P.O.W. camp.

When I arrived at the P.O.W. camp I was taken into one of the barracks and shown my bunk. I sat down on my bed and a loud creak issued. I groaned and lay down, hoping I would get used to the uncomfortable bed. I looked over at the bed across from mine and saw a member of my squad. "Hello Ben," I called.

He looked over at me and nodded. "You're the first one I've seen," he said. I shook my head in reply. "I am really glad to see you," he said.

"I am to." We looked at each other and grinned, both wanting to say something more, but neither one having the energy to do so. "Well we better get some rest." I watched him turn away and close his eyes, and then I did the same thing.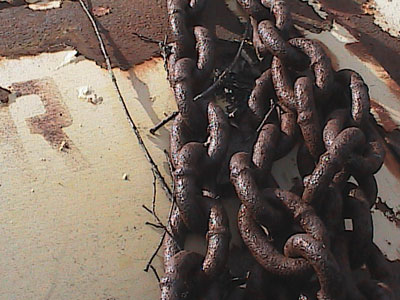 © Jack B., Central City, KY