Never Expected
October 11, 2012
He neverthoughht his life would turn out like this. Nat's lips were quivering and tears were dripping down his old raggedy shirt. He felt this was the scariest moment of his life. He could have never imagined that this would happen. His parents were not with him. He was waiting on line to check in and hcouldn't't believe that he was actually checking into this camp. He was looking around and saw that others were shaking too. He was waiting for them to call next so that he could check and all the sudden he hears next.

"What's your name?" said the soldier.

"Nat," he said, eyes looking down.

"How old are you" Said the soldier

"18" Nat says hesitantly

Nat thanked god that the soldier did not check for his ID because he would have had a problem. The soldier tells Nat to go next to the entrance and read them what is on this list of paper. Nat read over the paper. The paper says "No food or drinks". Nat was in for a big roller coaster ride. Nat walks over to one of the young boy standing near the entrance.

"Hello" says Nat

"Hi what is your name?" says the other boy

"My name is Nat. And you?"

"My name is Zack. Nice to meet you"

"Do you have any family with you here?" Says Nat

"No. All of my family got taken away to another family" Says Zack

"Same with my family and I am really scared" Says Nat

Nat just told Zack that he was really scared. He is guessing that Zack is very scared because they are around the same age and both of them have never been alone. Both of the boys find out that they have to clean outside. They go and start their job.

"Zack, are you feeling any better?" says Nat

"I am not really feeling any better. I feel so weird. I neverthoughht that I would be like this. I am so hungry. I wish we didn't have hours that we would get food" says Zack

Zack and Nat both are starving. They can feel themselves getting skinner and losing more weight as the day goes on. They both have been trying to sneak into where the soldiers are and steel some of their food but there is always security or they just keep getting in trouble by the soldiers. All of the sudden they hear an announcement "Everyone please report to the main entrance of the camp and stand in a straight line"

"Zack, do you know what this is about?" says Nat

"I have no clue. I really hope it is nothing serious." says Zack

"So do I. No matter what it is we have to stay together. Do you agree?" says Nat

"Yes, No matter what it is we will stay together" says Zack

The boys walk over to main entrance and they are forced to go in the line and look straight ahead and walk downstairs of Auschwitz. They hear the soldier say everybody stay together. Make sure when you get there you all stay close together. They hold hands very tightly and don't let go of each other as they tremble together.

"No matter what they are going to do us I am so happy I met you" says Nat

"You were a great friend. Eventhoughh I only knew you for such a short time" says Zack

Zack and Nat keep their hands close together as they hear the announcement everyone please stay close together. All of the sudden a whole gallon of gas is poured down from the top of the room.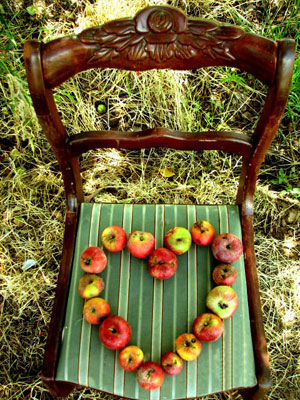 © LZ A., Grand Junction, CO