The Son of the Southern Wind (Preface)
September 23, 2012
It wasn't always like this. As I lie here, broken inside and out, I can't help but wonder what my life would've been like had I not joined this joke they call the Confederate Army. It's funny though. I don't really find myself regretting it all that much, even as my body seems to be making headway towards death. They say you're always supposed to have something that's worth dying for. Me? Well, I never really gave it much thought. After experiencing more than my fair share of murder in cold blood, I should've known that it would come down to this moment that I would have to decide what or who I died for. It didn't really matter though. I would never have made it out alive anyway, so what was the point? Why was I supposed to be the lucky one to be able to share stories with my friends and family, who were cuddled intently around the campfire, awaiting the horror of my time serving in a war that pitted brother against brother, friend against friend? Stories about a war whose cause was lost as soon as the first cannon fired at Fort Sumter.
In a way, I'm almost glad to be dying. It's better than having to be the one to poison my loved ones minds about suffering. Let someone else be the one to tell my family about my demise. Let them be the ones who had to bury my remains deep beneath the earth, a headstone commemorating my life and death. That is, if they even find my remains. Maybe I'll be just one of the many faceless names (or nameless faces, whichever you prefer – both happen to work just fine with me) who went missing or was held captive and never made it out alive. Perhaps they can give me that much. It wasn't a lot to ask, since this favor is coming from a person who's had to carry the weight of not only his own world, but everyone else's, too.
But who am I to complain? This wasn't my war. It was nobody's war. No man should ever know what it feels like to suffer like this. And I'm not just talkin' about the bullet wound. Being alone in your pain is probably the worst kind of weapon to strike a man. Knowin' that no one is out there close enough to help you, to even hear you scream in agony. Oh, what I wouldn't give to be back home now instead out in the middle of nowhere, dying.

The last thing I can remember was struggling to get to my bible that I always kept with me. Why I was so intent on getting ahold of it was beyond me. A last minute prayer for God to leave His light on for me? Maybe. I'll never be able to tell you for sure.
It's worn leather and yellowed pages brought me familiar comfort, smelling like the musty scent of old books. My father probably read this several times in the War of 1812, and my Grandpa before him, in the Revolutionary War. And now me, for the Lost Cause. Little specks of crumpled paper fluttered down to the front of my faded gray jacket. This good ole' jacket kept me warm many a cold night. Now it had a good size hole in it that would never be sewn back up ever again. I ran my bloodied fingers down the small, black letters and sighed.
Until I realized I could see the sable tip of my boot through the dark lettering. Oh... I ran my hands down the blackened hole in the pages and several more tiny pieces of paper fell on me. Panicking now, I put the book down in my breast pocket again and gasped in pain. Right where my bullet wound was. The bullet went clean through not only my rib cage, but my bible as well.... I yanked it back out.
Screaming in pain and rage, I flung it into the trees, knowing it was the death of me. The Holy Bible was supposed to protect me and it didn't. I don't know about the ways of God, but I certainly didn't deserve this. I fought like everyone else, bravely might I add. We weren't supposed to go down. We were supposed to have our own country and now we were gettin' out butts whooped by them Yankee devils! The angrier I got, the quicker my heart beat and I knew it was getting close now. Please, please just let me get away from this pain and don't let my family know how much I went through. Just let me stay here. This is an okay place to die. It was peaceful at least, with no gunfire or artillery, just the birds chirping and the squirrels rustling about in the trees. I certainly am glad I didn't die out on the battlefield like so many others, but in my own little heaven.
And if anyone wanted a part of me, just let them find my musket, which I lost somewhere back there in the trees in my crazed attempt to escape my capturers. Or better yet, let them find my Bible. A Bible with a bullet in it...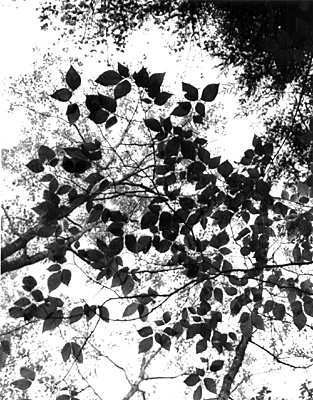 © Jen S., Schroon Lake, NY