The Rise of Caligula
May 23, 2012
Part I: The Visitor
Germanicus's military camp, somewhere in Syria
19 A.D.

Germanicus watched in resignation as his men trooped dejectedly from the camp and across the sandy ground, lackadaisically dragging surveying equipment and rusty pickaxes with them as they went. He shot them a pointed glance, and they quickly continued on their path with renewed vigor. The general sighed, rubbing the bridge of his nose as he watched his men embark on yet another useless venture.

"Your men are still building roads, I assume?"

Germanicus turned toward the silver-tongued voice and was unpleasantly surprised to see Sejanus standing next to him, proudly wearing the toga of the Praetorian Prefect despite the intense heat. Germanicus noted with extreme distaste that the man was sporting an easy-going smile—which, just like every friendly expression that the snake wore, didn't seem to fit his face nor reach his eyes. Hot waves of anger rolled through Germanicus's body. If he was forced to stomach the interference of another one of Emperor Tiberius's errand boys, he was sure he'd go insane.

"They hate it," Germanicus shot back venomously. "They're building roads that the barbarians will get more use out of than Roman citizens, and they know it."

The smile plastered on Sejanus's face didn't so much as twitch as he completely ignored the obvious anger in Germanicus's voice. "I can see why that might be frustrating," Sejanus replied smoothly. "Perhaps you could find a different way to keep them busy?"

Germanicus's fingernails dug into his skin as he attempted to smother his fury at the man's unmitigated gall, trying and failing to match his opponent's calm, even tone. "Perhaps I could," he forced out through gritted teeth, "if your master Tiberius didn't send men to stop us from doing our real jo—"

"I want to go!"

The young child's demanding wail pierced the air, causing Germanicus to break off his shout and search the camp for his son. The seven-year-old boy was standing in front of a small group of amused soldiers, his little arms crossed over his chest and his face set in an expectant expression. Germanicus, eager for any excuse to escape further conversation with Sejanus, hurried over to the growing cluster of men forming around his youngest son, Gaius.

"Is there a problem?" Germanicus questioned the soldiers as Gaius looked obstinately up at him.

"No problem at all, sir," one of his men, an aging soldier named Lucius, responded hastily. "He just wanted to come on our scouting mission."

The statement brought indulgent smiles to the face the soldiers, who all knew little Gaius well and, frankly, spoiled him a bit. The boy's apparent desire to be a soldier was particularly endearing to them, especially since he had started wearing a tiny infantry uniform. It was identical to the one worn by every man in the camp, right down to the miniature pair of standard issue boots, called caligulae. Those boots, however, had resulted in a rather unfortunate nickname.

"The area we're going to has been clear of Parthians for years, so there's no danger in it. We don't mind taking Caligula with us, sir," Lucius continued, reaching down to pat the boy on the head. Gaius appeared to smile cheerfully up at the man, but Germanicus could see through his son's façade—the boy's eyes darkened at the use of the nickname "little boot" and the infantilizing gesture. Gaius appeared to smile cheerfully up at the man, but Germanicus could see the boy's eyes darkening at the use of the nickname and the infantilizing gesture.

"May I go, Father?" Gaius asked, keeping a careful tone of respect in his voice as he spoke, smoothing his rumpled hair with one hand. Even at seven, Germanicus could already tell that the boy would make a fine politician one day, much more so than his two brothers.

"Of course, son," Germanicus answered, beaming down at his promising young boy. "But keep alert and don't stray from the men, okay?"

"We'll take good care of him sir," another solider promised as Gaius nodded enthusiastically. "Don't worry."

"I won't," Germanicus said, waving them off. "Good luck." Nodding respectfully at him, the assembly of soldiers left the camp, forming a protective circle around the triumphant Gaius as they went.

"He seems like a good boy," Sejanus commented, suddenly appearing at Germanicus's side. "Smart, ambitious… the empire could certainly use someone like him."

An inexplicable, icy jolt ran through Germanicus's body. "Leave my son alone, Sejanus," he growled, stepping threateningly toward the man. Sejanus didn't give an inch of ground, even as Germanicus loomed above him. "And leave here, too," the general added angrily. Sejanus merely cocked his head to one side, as if confused by Germanicus's hostility. "I won't tolerate anyone who works for Tiberius in my camp."

There was a minute pause where the Prefect's features twitched and Germanicus was certain he'd finally get Sejanus to drop his transparent amiable front. Then the man's smirk returned. "I see. I'll pack my things and leave you to your road building."
Germanicus watched with suspicious, narrowed eyes as the man walked across the camp toward his chariot. He found it difficult to believe that Sejanus had made the journey all the way out here just a have a combative conversation and then depart. Certainly, the man must have a secret agenda…
Making a mental note to keep an eye on Caligula—Gaius, the boy preferred Gaius— when the boy returned, Germanicus headed to his tent to eat his dinner.
*




*





*
The sky was pitch-dark by the time the scouting group returned to camp with a satisfied, if exhausted, Gaius in tow. The men bade him good night with ill-received pats on his head and retired to their respective tents. Gaius started to go toward his own tent, but noticed some unusual activity on the edge of camp. Curious, he ran over and watched as several slaves yoked horses to a huge, ornate chariot. Their actions were being overseen by a tall, curly-haired man. Gaius immediately recognized the man his father had been speaking to earlier, the man that he had appeared to hate. Gaius narrowed his eyes at the man, knowing that if his father distrusted him, than he should, too.
Suddenly, the man turned and his eyes landed on Gaius, who instantly recoiled at the sight of the man's wicked smile. He considered fleeing to his father, but quickly dismissed the idea as cowardly. As the man approached, Gaius instead drew himself up to his full height and stared directly up into his steely blue eyes.
"You're Gaius, aren't you?" the man inquired, stooping down to the young boy's level.
"I am," Gaius stated proudly, angling his chin upward.
The strange man's smile spread even further. "Deliver this message to your father, then. Tell him that he should put some thought into who works for whom."
With that, the man straightened up and climbed into his chariot, giving a shout to his coachman to depart. The slave's whip cracked onto the horses' backs, and with an explosive neighing and the trundle of wooden wheels, the chariot disappeared into the night.
Confused, Gaius walked back to his family's tent to relay the cryptic message. He stopped short, however, when he saw the unusual knot of people gathered around his home.
The fiery light from a dozen torches roared in the darkness, pouring smoke in the air as several muttering soldiers milled about the entrance of the tent. Gaius felt a thrill of fear as the soldiers parted to allow the exit of the company doctor, who walked with his shoulders slumped and eyes cast toward the ground.
"What's going on?" he demanded, racing down toward the crowd. "What's happened to Father?"
The men exchanged uneasy glances. "Caligula," Lucius started slowly, "maybe you should go play—"
"No!" Gaius interrupted, suddenly finding it impossible to hide his fury at the use of the nickname. "Tell me!" The men didn't speak, didn't answer his pleas. They only stared back at him, stricken with an emotion Gaius didn't want to understand.
The quiet sound of crying replaced the horrified silence of the soldiers. Gaius looked up to see his mother Agrippina stepping from the mouth of the tent. Her face was stained with tears, and her voice shook as she spoke. "Your father fell ill after dinner. He's…he's…" she collapsed into tears and could not continue.
"What?" Gaius demanded again, a touch of desperation coloring his voice. Hot, unwanted tears stung his eyes. "What?"
Agrippina merely sobbed into her hands as the soldiers bowed their heads in silent prayer.

Part II: Succession
Emperor Tiberius's estate at Capri
31 A.D.
"Drusus is dead."

The three simple words struck Gaius like a blow, sending the air rushing from his lungs. He stared uncomprehendingly at the blank face of the messenger. "What?"

"Drusus Julius Caesar is dead," the messenger replied, his voice dead of emotion. "He starved to death in prison."

"Starved to death?" Gaius repeated slowly, his breath beginning to come in ragged gasps. "He starved to death?"

"Unfortunately, yes," the messenger continued, although Gaius could hear no sympathy in his tone. "As his male next of kin, the burial arrangements are your responsibility." The man leaned over and removed a simple urn from his bag, holding it out to Gaius. "He was cremated immediately, of course, in order to prevent the spread of any disease."

Gaius gazed at the crude piece of pottery that contained all that was left of his brother. He was seized with the urge to touch it, to hold it close to his heart, but his hands were shaking and he refused to let the other man see him acting so piteously. He watched the urn, his chest heaving, until the messenger turned away awkwardly and placed it upon the edge of the stone bench that lined Tiberius's courtyard. Several minutes of tense silence passed as Gaius waited with mounting rage for the messenger to depart.

Finally, the teenager couldn't take it anymore. "Leave," he growled. "Now."

The messenger cleared his throat uneasily. "I wasn't paid, sir."

"What did you say?" Gaius snarled, taking a menacing step toward the man, who stumbled backward.

"I wasn't paid for the delivery of the ashes," he repeated, toying nervously with the edge of his tunic.

Something in Gaius's mind snapped and he lunged for the man, grabbing him by the neck and slamming his pathetic, weak body against the wall of the courtyard. The messenger's head struck the stone with a delicious, satisfying crack!, a noise so loud that Gaius didn't even hear the shattering of his brother's urn as it was knocked from the bench and onto the ground.

"My brother is dead and you want payment for it?" he screamed into the man's contorted, terrified face. Suddenly the dagger he always kept at his belt was in his hand, and then it was pressing against the pulsing vein in the man's neck. "You miserable little scoundrel—"

"Hey!"

Gaius pulled the blade away from the terrified messenger's throat, leaving several beads of brilliant crimson behind. The gasping messenger fled across the courtyard, all thoughts of payment forgotten, as several soldiers hurried toward Gaius.

"What's wrong with you?" the soldier shouted, his voice filled with anger and disgust.

"Leave me alone!" Gaius yelled back. As he backed away from the soldiers, he felt something crunch under his foot, and looked down to see the fractured remains of his brother's urn littering the grass, ashes mixed with the dirt. Bile rose in Gaius's throat. Tears pricking his eyes, he turned his back on the soldiers and staggered away.

So Tiberius was finally finishing the job, Gaius thought furiously, hating the moisture slipping down his cheeks. The Emperor had finished off his father, sending a servant to poison him in the night like a coward, and had executed his grieving mother and oldest brother, Nero. Now he had put Drusus in prison on false charges and let him slowly waste away in agony.

And Gaius himself was next, wasn't he? He had spent years incarcerated on this island with his so-called guardian, kept like a prisoner under the watch of Tiberius's soldiers. It was only a matter of time before the Emperor decided he was too much trouble and discarded him as well…

"Are you crying, Caligula?"

Gaius's head snapped up at the taunt, his cheeks blushing bright red. "My name," he growled, "is Gaius." The soldiers couldn't hear him over their paroxysms of hateful laughter, laughter that filled Gaius's ears and mocked every weakness he had ever possessed. "My name," he shouted, advancing toward the soldiers, "is GAIUS!"

A strong arm suddenly flung itself around his torso and yanked him backward. Panic tore through Gaius's body and he struggled violently to escape.

"Relax," a voice hissed irritably as the arm released him and he lurched away. "You're not doing yourself any favors." Panting with exertion and fury, Gaius looked up at the man who had restrained him. He didn't recognize the face, but the uniform of the Praetorian Prefect was one he recalled vividly from the night of his father's murder. Hatred immediately welled up inside his chest at the sight of another one of Tiberius's lackeys. "I'll watch him," the prefect told the soldiers. "You all can take a break."

Still chortling amongst themselves, the soldiers wandered off back into the villa. The prefect crossed his arms over his chest, raising his eyebrows at Gaius. "That was stupid," he commented, shaking his head. "You're not on campaign with your father anymore, kid. These soldiers would be happy for any excuse to kill you."

Anger again flared in Gaius's chest, drowning out his confusion. "Who the h*ll do you think—"

"Shut up," the prefect barked, his gaze hardening. "I believe I've been misinformed. I was under the impression that you were a born politician, not a reckless hothead."

"Do I know you?" Gaius demanded of the man, further infuriated by the insult.

"I'm Naevius Sutorius Macro," the man stated, eyes raking up and down Gaius's body. "Tiberius's new Praetorian Prefect."

Hearing those words, Gaius realized that he might have found his only chance to save his life. If he managed to win the favor of Macro, the prefect might be able to protect him from Tiberius's wrath. Gaius quickly shoved down his anger, trying to put on a friendly face, trying not to think about his father and mother and Nero and Drusus's broken urn. They were gone, he told himself sternly, now he had to concentrate on saving his own life.

"It's nice to meet you, sir," he managed to force out through gritted teeth.

Macro chuckled slightly. "Perhaps I can make an Emperor out of you yet," he mused.

Gaius blinked in shock. "Emperor?" he echoed, a harsh edge entering his voice. "Tiberius had my entire family killed. He wouldn't make me his successor."

"You're the only surviving male member of the family," Macro replied matter-of-factly. "Except for Claudius, of course, but we all know he's a half-wit." The prefect smirked a little, reminding Gaius very much of the mysterious man who had disappeared into the darkness on the night his father died. "Tiberius doesn't have a choice."

Leaving Gaius to digest this new information, Macro departed.
*




*





*

The villa was deadly silent as Gaius crept down the hallway, carefully choosing each step by the pale light of the moon. Before rounding the final corner of his midnight journey, he paused, trying to calm his frantically pounding heart and listening attentively to catch the sound of any insomniac slave or newly installed late-night guard that might stand between him and his goal.

His blood froze as he heard a soft snuffling sound, coming from right outside Tiberius's door. Heart in his throat, Gaius leaned slowly around the corner.

A single slave was sleeping in a chair outside Tiberius's door, his head drooping and his light snores filling the hall. Relief flooded Gaius's body, and, with extreme caution, he continued toward Tiberius's room. His heart was thumping uncontrollably by the time he reached the door and gently turned the doorknob, wincing at every faint creak that escaped into the corridor.

But the slave didn't wake, and Gaius slipped quietly into Tiberius's bedchamber. The Emperor was fast asleep, completely unaware that his death had just arrived.

Gaius pulled his dagger from his belt, the lovingly polished silver glinting menacingly in the moonlight. The blood of the messenger still adorned the edge of the blade.

With every step, Gaius raised the dagger higher and higher until he was at Tiberius's bedside and the blade was ready to plunge into the Emperor's heart. The man would soon be dead, dead like the many good men and women he had condemned, dead before he even knew what had happened.

Gaius's hand suddenly stilled. Tiberius had ordered the deaths of his family—deaths that were slow and agonizing. Why should he be allowed the luxury of a quick, painless demise?

No, Gaius decided. Tiberius would suffer for what he'd done. They would all suffer.

Gaius put his dagger away, silently promising that it would again see blood.


Part III: Descent
Rome
39 A.D.
An uncomfortable hush had settled over the Senate, penetrated only by the occasional whispered conversation and the distant sounds of a trial taking place in the Forum.
The door swung open, and a long stream of Praetorian Guards entered the chamber, followed by Emperor Gaius Julius Caesar Augustus Germanicus.
The senators fell completely silent, and the stench of fear filled the room. Gaius smirked triumphantly at the pure power he yielded over these terrified, weeping children that called themselves men.
"Well?" he demanded coldly of the hushed room. The senators exchanged nervous glances until finally a single man rose and spoke.
"The treason tr-tr-trials you started are c-continuing today," he said in a shaking voice, twisting his hands together.
"Your p-p-point, Claudius?" Gaius mocked maliciously. Some uneasy smatterings of forced laughter echoed through the chamber, but most of the senators sat in terrified silence.
"They were supposed to st-stop last m-month," Claudius continued timidly. "You've ordered the executions of t-ten senators since then…"
"The trials will stop when the empire is free of treasonous parasites," Gaius's voice rose to a harsh shout, his words reverberating throughout the chamber and causing many men to flinch. "And I would suggest you watch your tongue, Uncle, unless you wish to join the defendants." Claudius returned to his seat and huddled there, trembling, as Gaius's dark eyes flashed over the senators. The Emperor's inflection abruptly shifted to an amiable, silky tone. "Now, does anyone else have a complaint?"
No one else dared to speak while Gaius smiled genially down at them, his eyes as cold as death.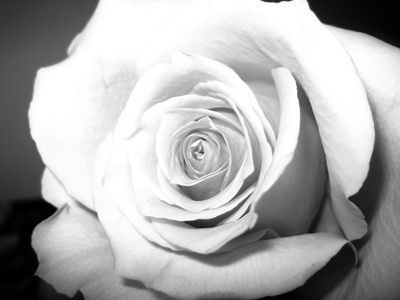 © Kimberly C., Houston, TX