Slave Vignette
May 16, 2012
Never in my 72 years of life have I ever witnessed an act more brutal than that one. The little boy was crying and crying, but still, they took him. Loaded him right up onto the back of the buggy and just drove away. The scream that came from his mother's mouth was a noise so horrible that I can still hear it ringing around in my head almost 50 years later. Our master was brought up to have couth like a good southern gentleman, but what he did next was so reprehensible that I froze with shock.

Before anyone could run to the poor woman, she had been shot and killed. Just like that. The master beckoned to two field hands to carry away her body, and then he turned and walked away. Later, I heard him talking to his confidants about the incident.
" I did the right thing. It was more of a kindness, really. Put her out of her misery." Master said.
"Of course you did the right thing, Jim. She wouldn't have worked as efficiently if she was crying all the time. Saved yourself some money."

Then they walked off into the woods. Put her out of her misery? That was something one said about a dog, not a person. The statement made me so sick that I ran to the bushes and threw up. After I was done, I knew what I had to do. That was the day I decided I had to run away.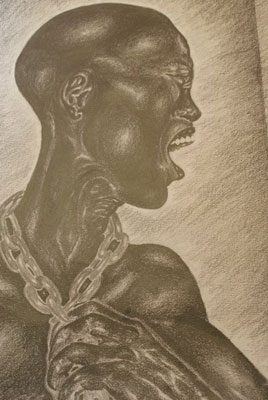 © Catherine M., Bronx, NY